Sous les pavés,
la plage…
illustration – mediation
Sous les pavés,
la plage…
Date
– 2015
Client
– Louis Lumière Stadium
Role
– artistic direction
– illustration
– mediation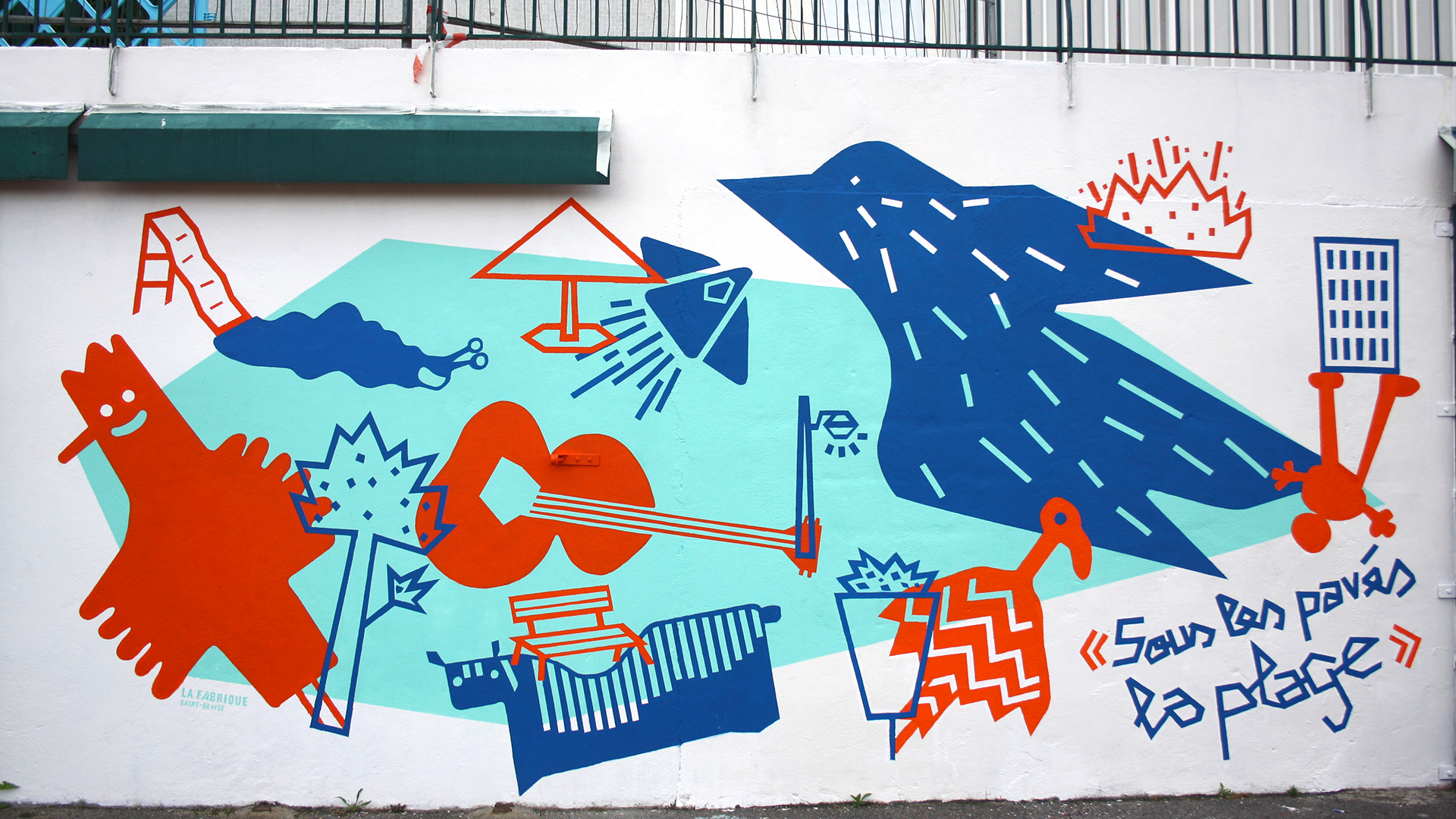 La Fabrique is mandated by the Louis Lumière Stadium, one of the major sports complexes in Paris for the realization of a fresco during Louis Lumière's Beach (a festive event gathering huge number of people during summer). The aim is to involve the children participating in this event in the realization of a mural that is articulate around the phrase « Under the cobbles, the beach ».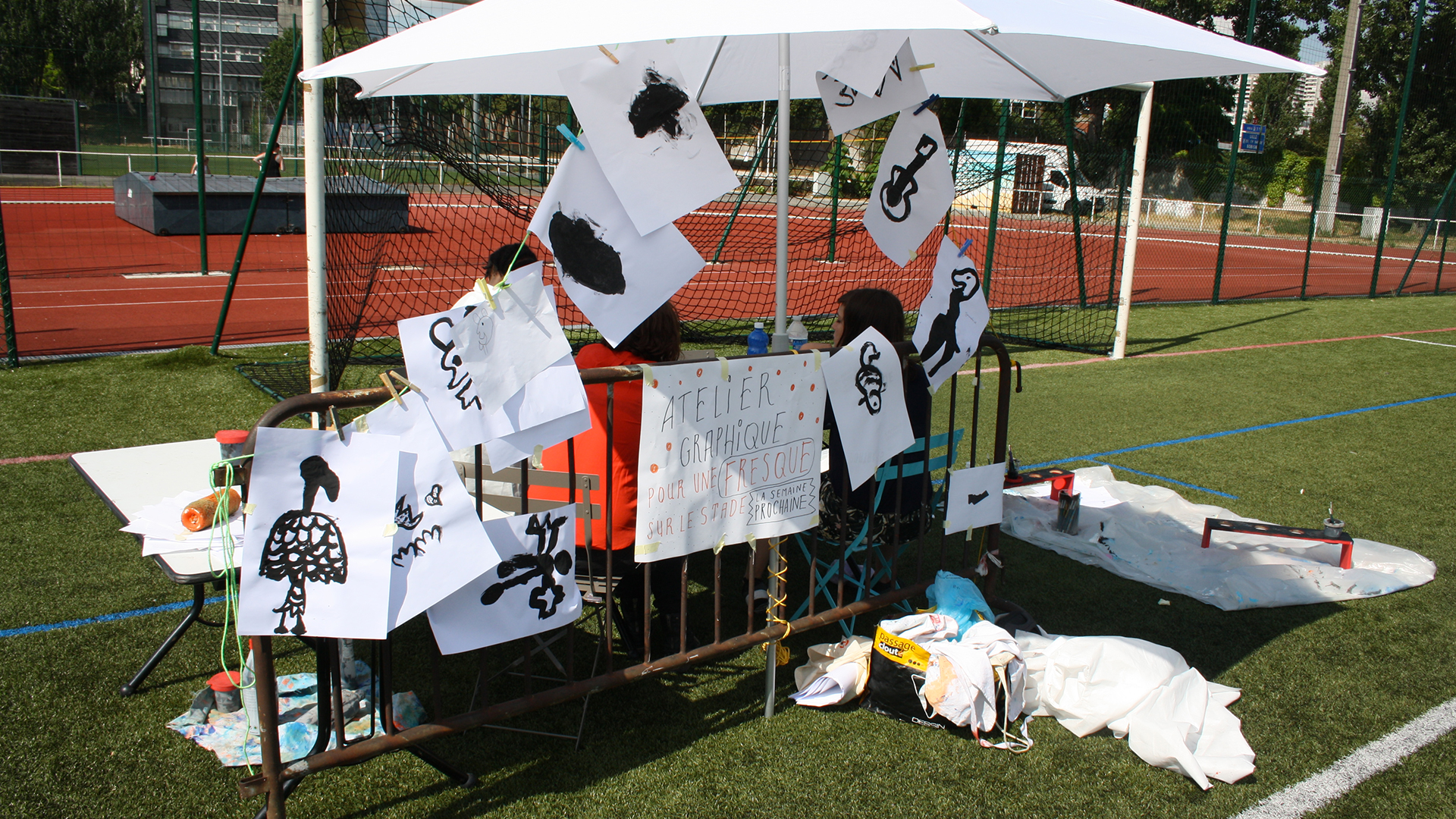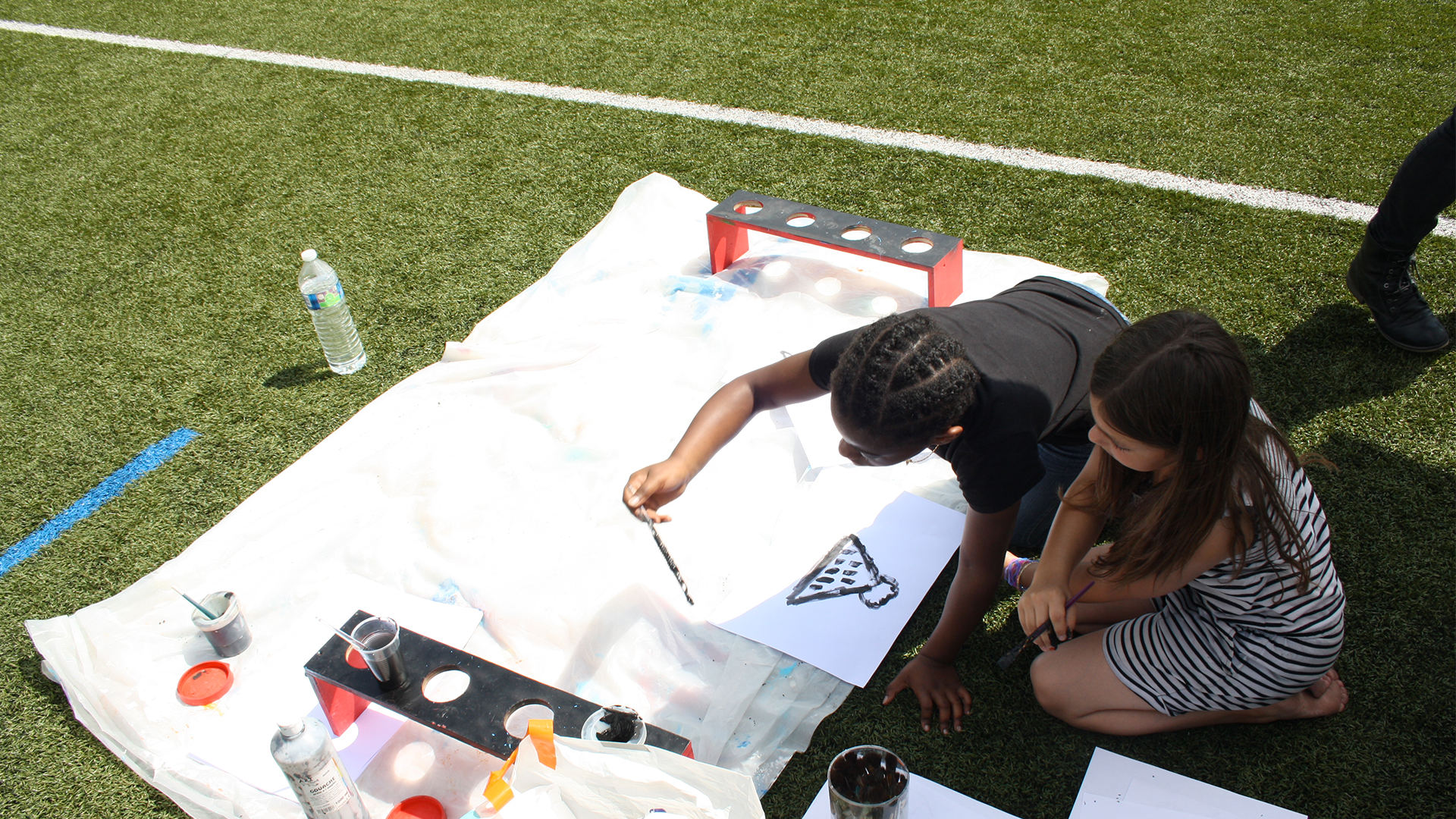 Initially, the children are thus invited by games of shadows, to re-interpret their neighborhood and give a new vision more dreamlike. They appropriated the shadows and distorted the object from which they emerged according to their reading.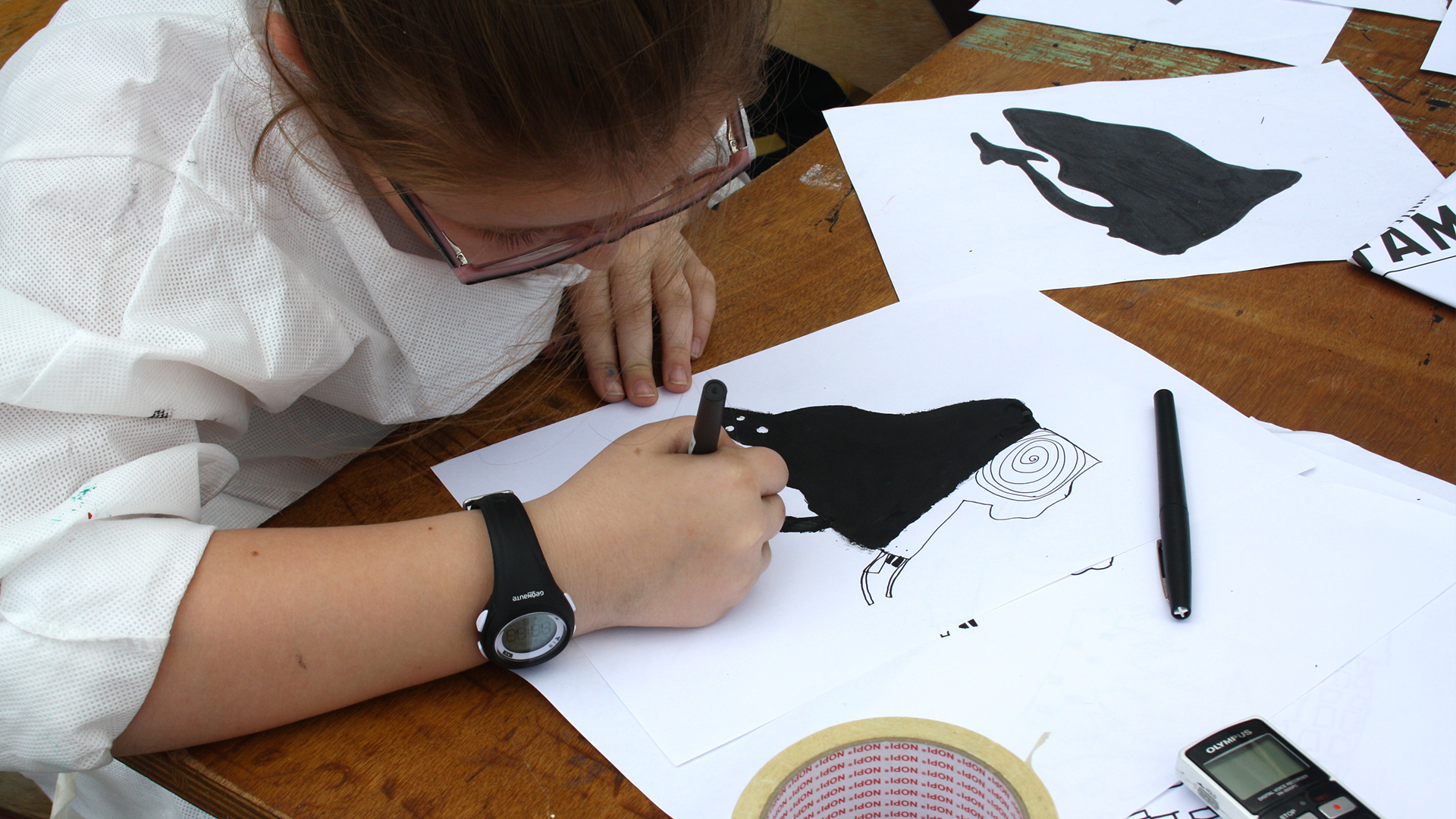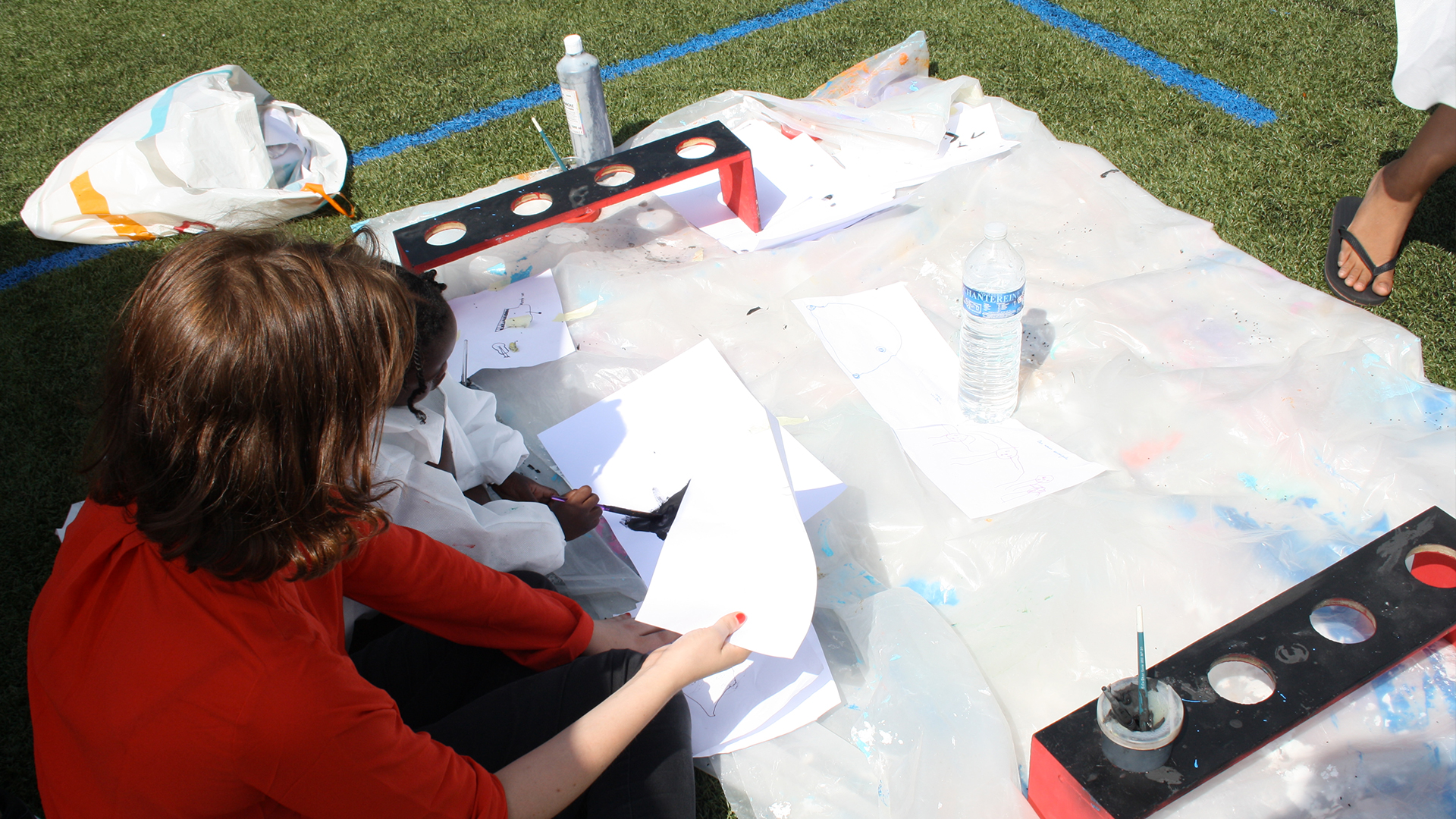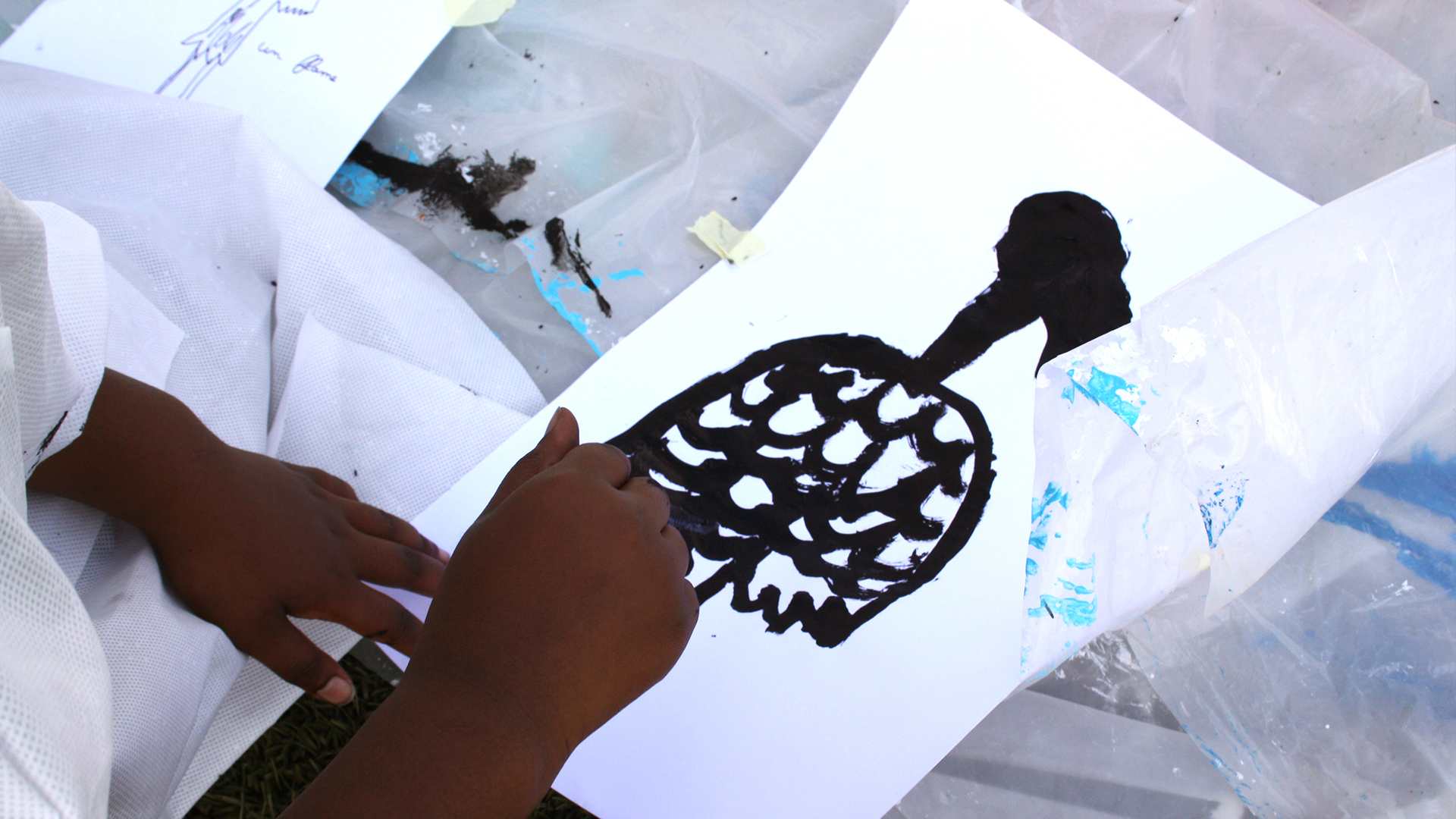 Once this workshop was over, we were able to share all the collected forms and associate them with a personal creation of pictograms of daily urban object in a dynamic composition based on three colors.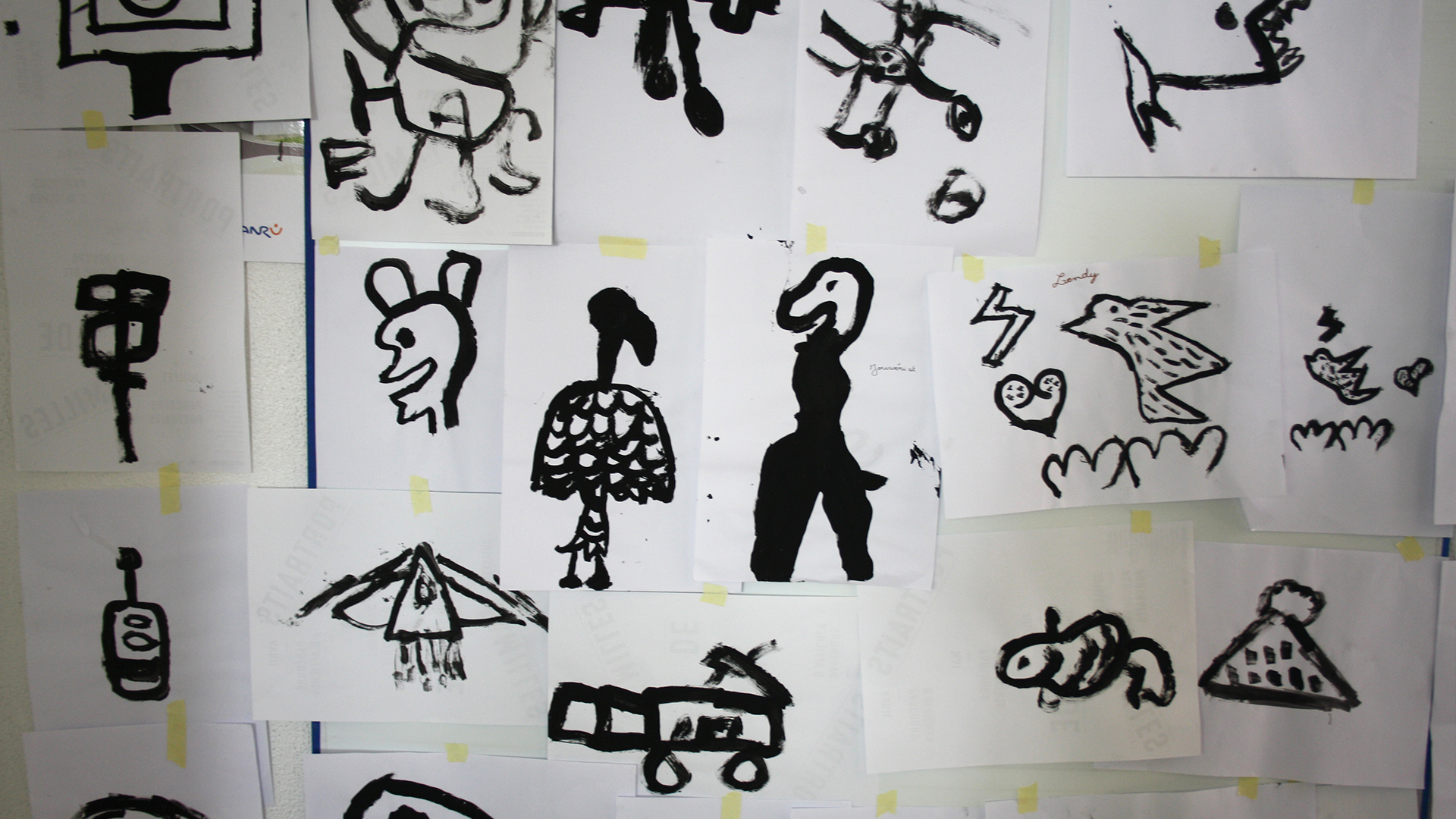 Then in a second time, many children respond to our daily invitation for two week to help us make the concret wall and take part in the modification and enhancement of their urban space.