Master's thesis
   artistic direction – edition – graphic design
Master's thesis,
My body belongs to me !
Role
– artistic direction
– edition
– graphic design
– writing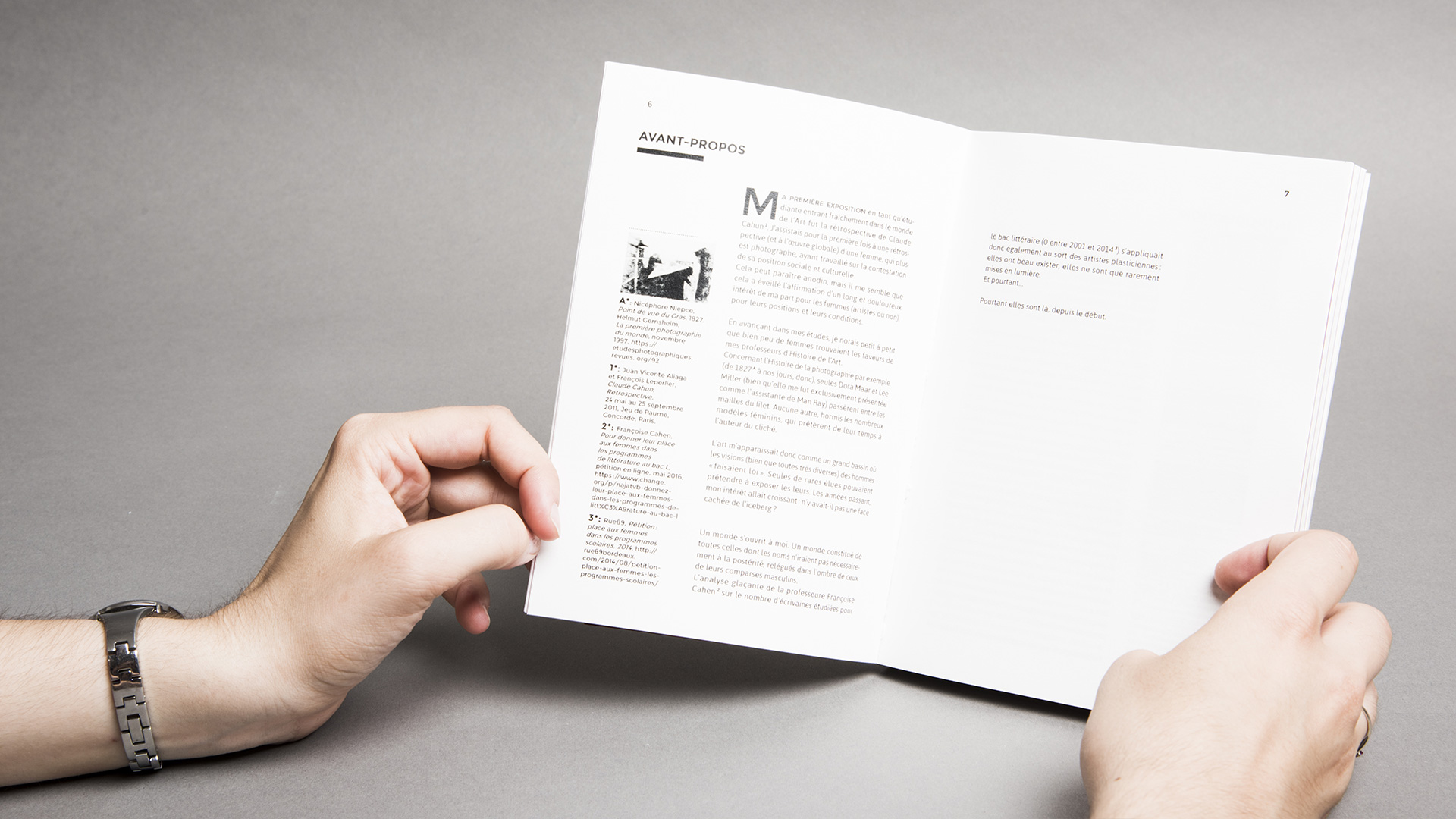 My body belongs to me ! Photography and representation of women, is my master thesis on information design. Inside, I'm interested in the representation of women in photography as well as their grasp of this medium, intending to contest their position – arbitrarily imposed by the dominant culture and the male gaze. Who, for whom and how are women represented ?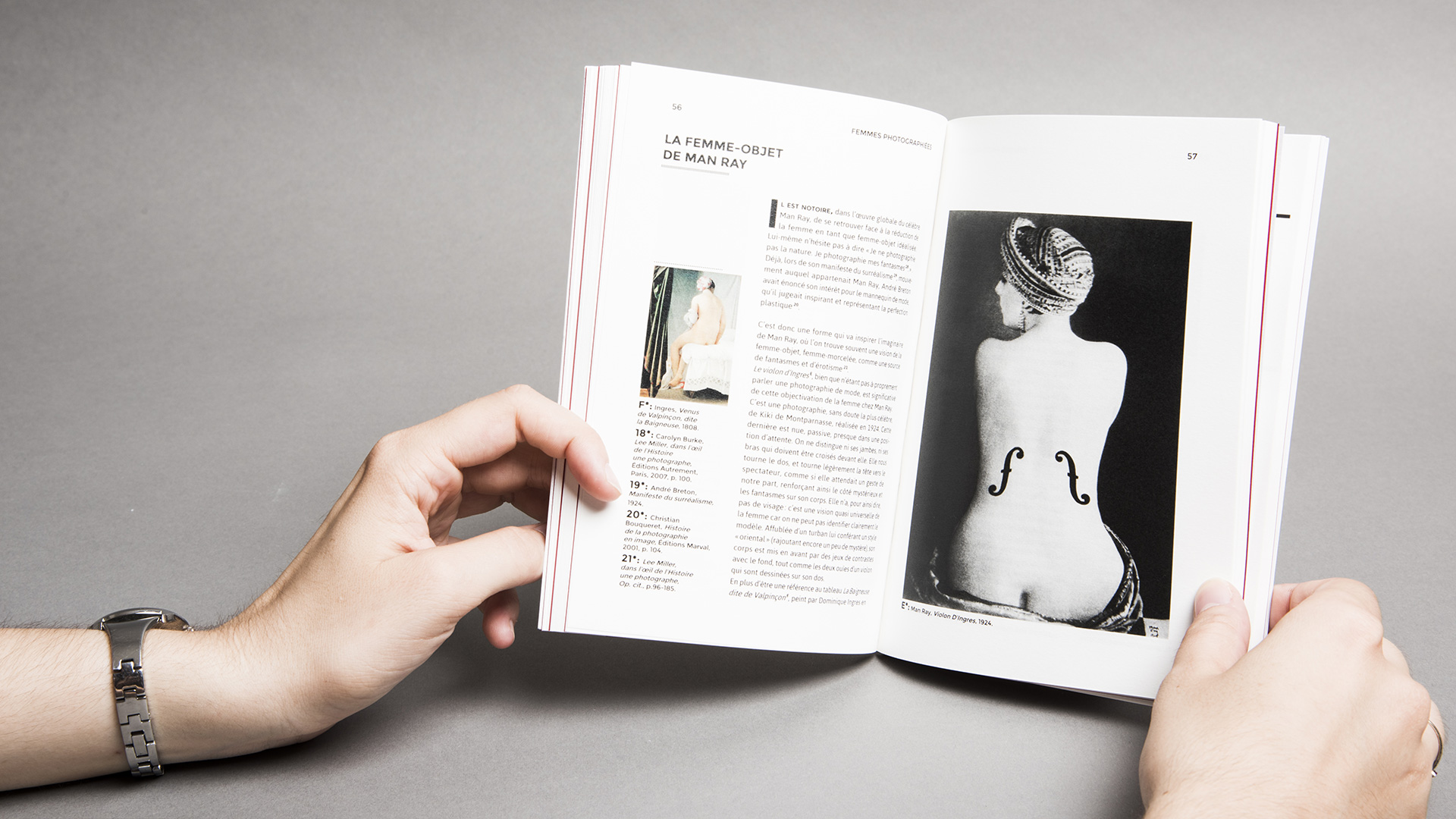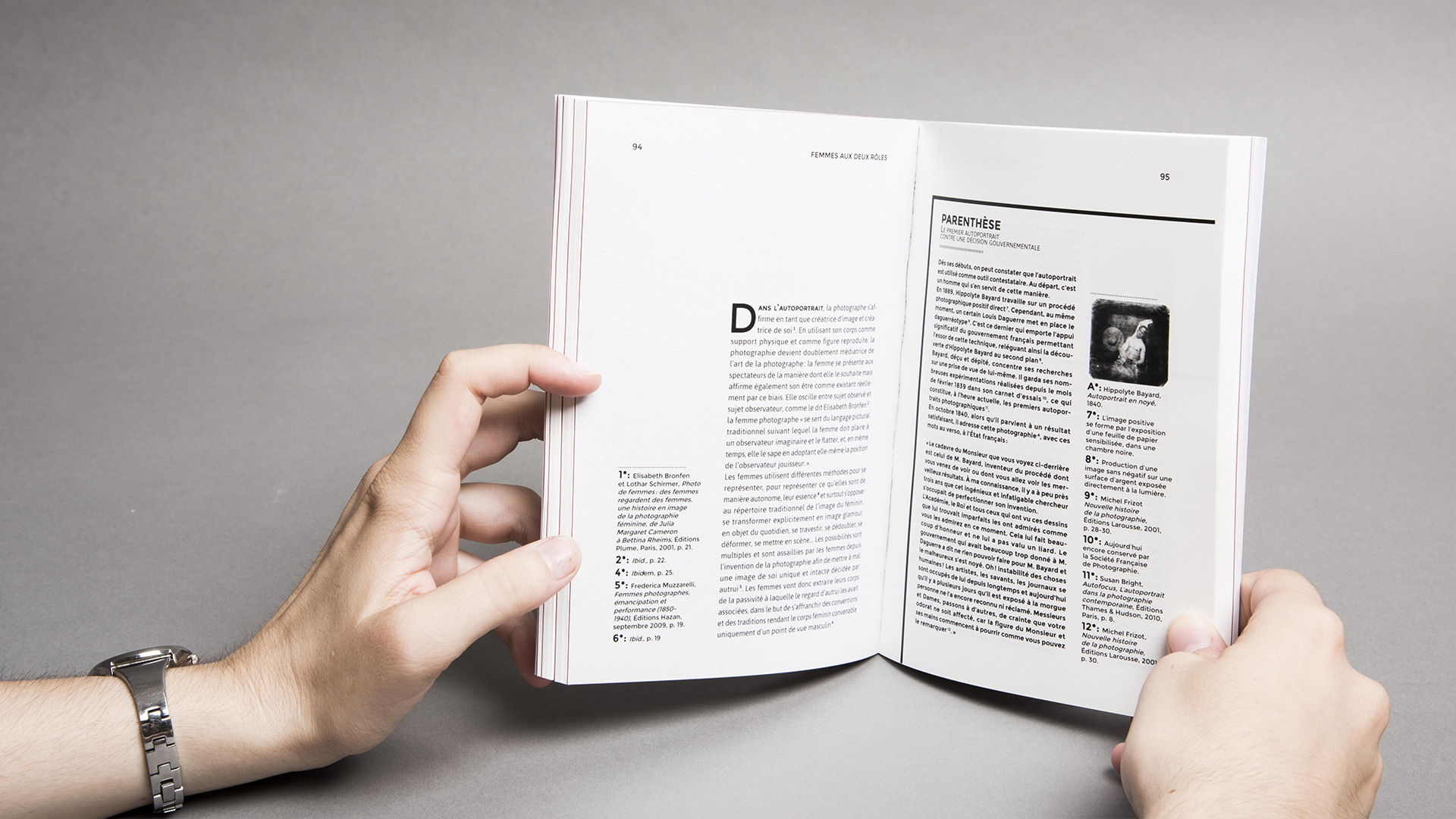 First of all, I am looking into women photographers as well as in the parallel history of the feminist/feminine struggles and the use of the photographic medium by the women. Then I explore the notion of women photographed and interest me exclusively in fashion photography to show that it creates visual standards. Finally I conclude my remarks with a survey of women in both roles : who take their image in hand by themself-portrait and who criticize their position in society by this medium. This dissertation was supplemented by oral presentation dealing with non-western photographers and issues that their – various – positions raise.