A mythological mobile
 illustration – artistic direction – manufacturing
A mythological mobile
Date
– 2021
Client
– Personal project
Role
– artistic direction
– illustration
– PAO / DTP
– manufacturing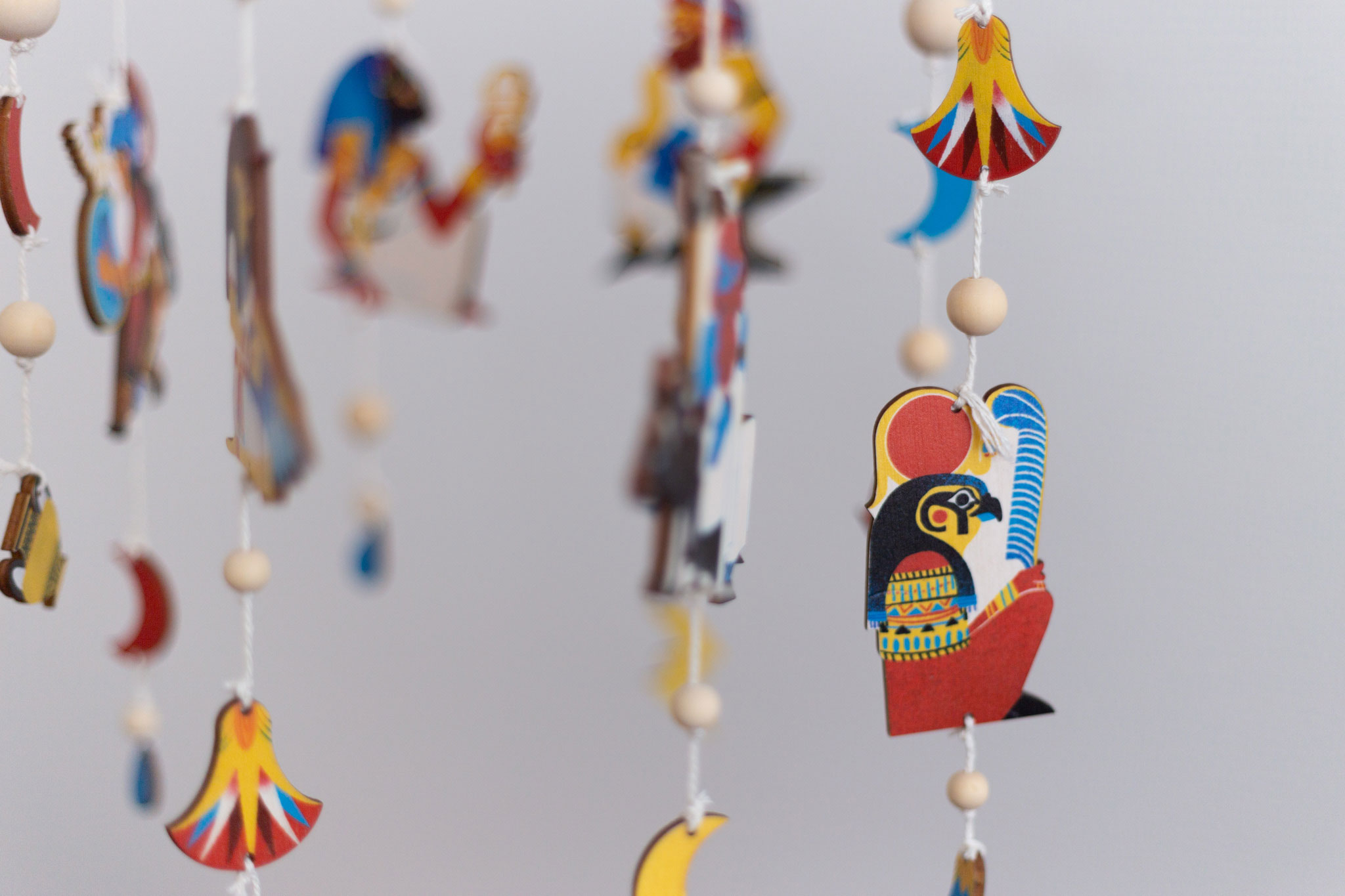 At the end of 2020, I learn that I will become an auntie. Wanting to make a personalized and tailor-made gift, both for happy parents, but also for this child to come. So I proposed to create from scratch the mobile to hang above the cradle.
Wanting to create a cheerful mobile, with bright colors that could awaken the baby's senses, I opted for a range of warm and primary colors. After several hesitations, I finally opted for a theme mixing Greek mythology and Egyptian mythology to watch over the sleep of the newborn.
I illustrated 6 divinity, and also thematic objects, such as amphorae, lotus flowers, stars, lightning …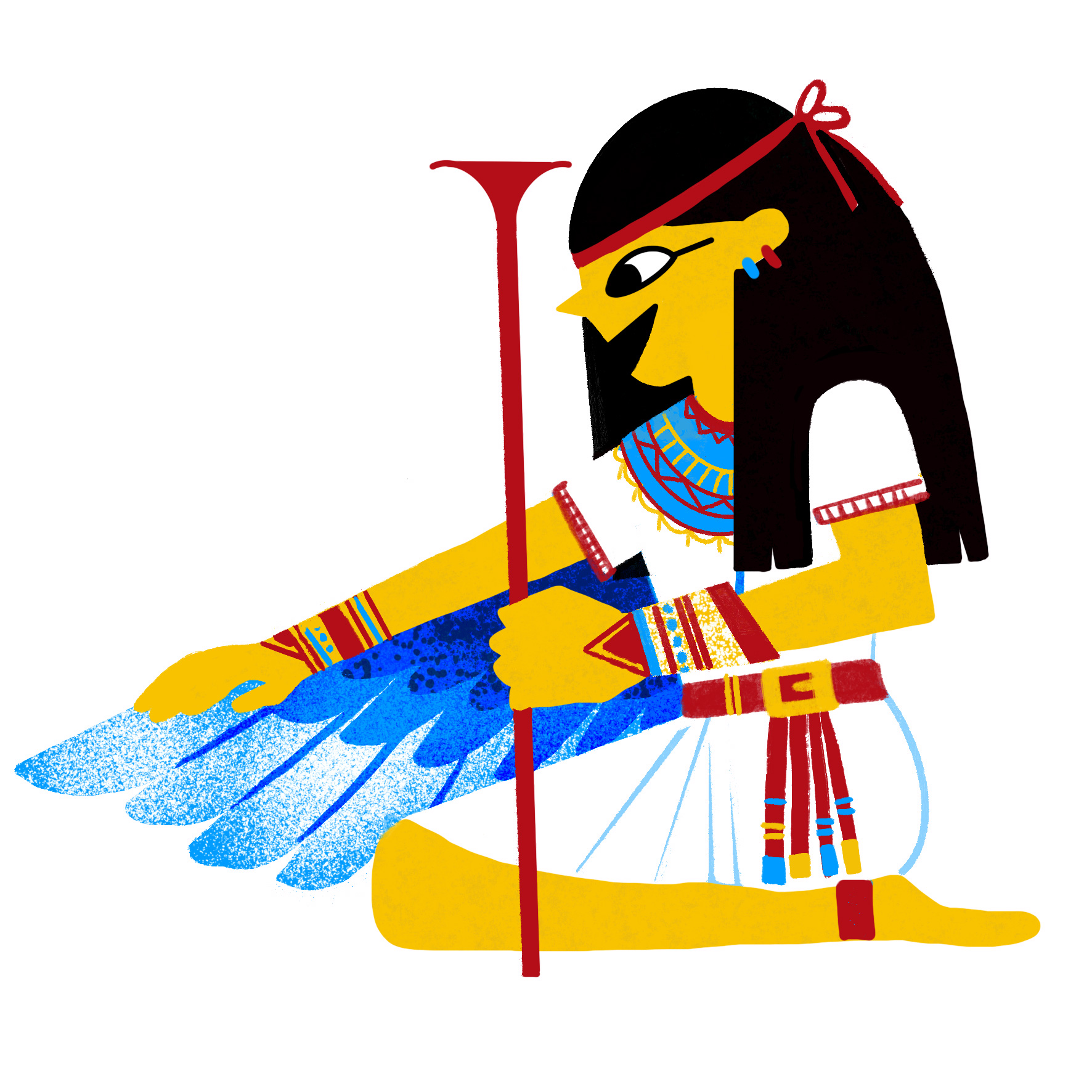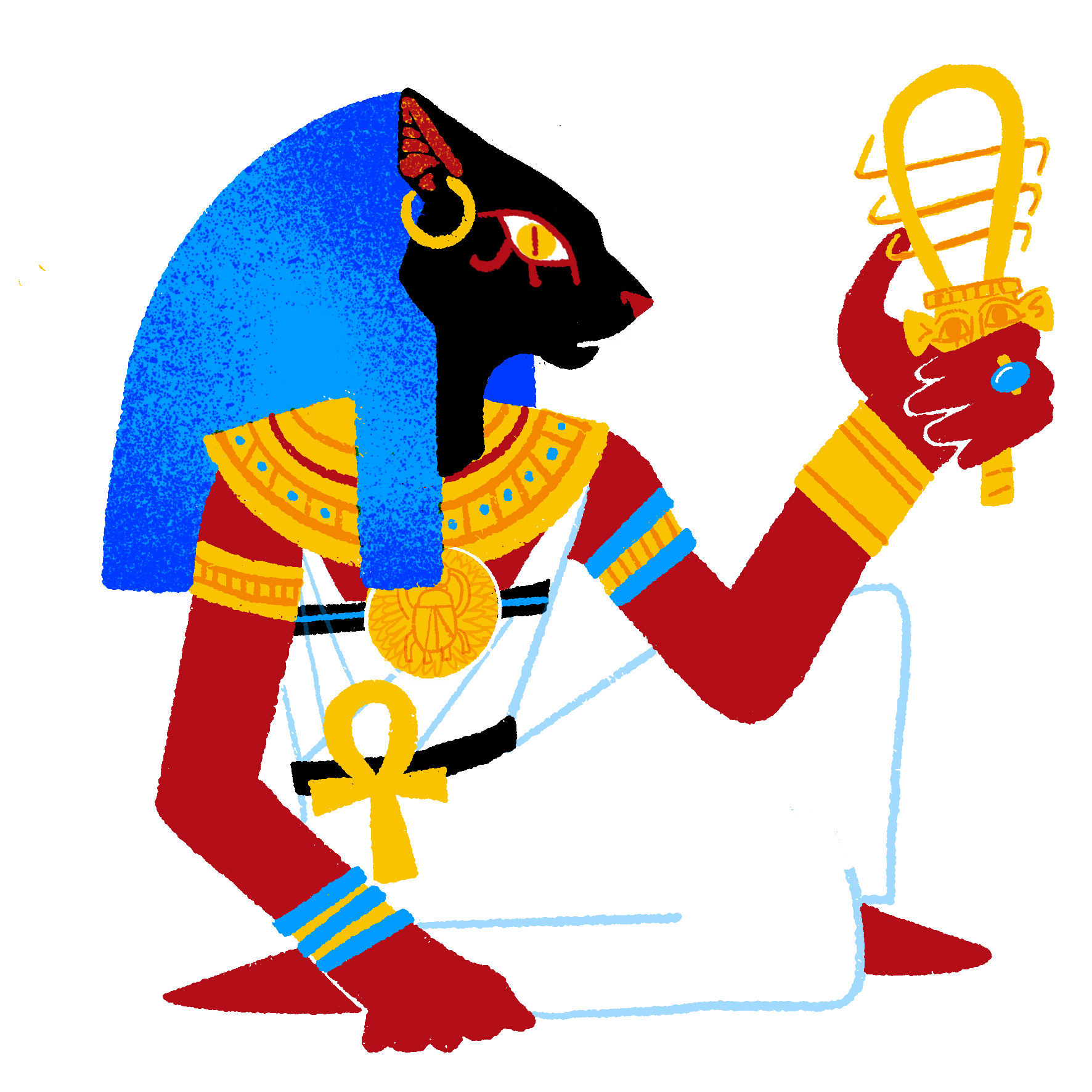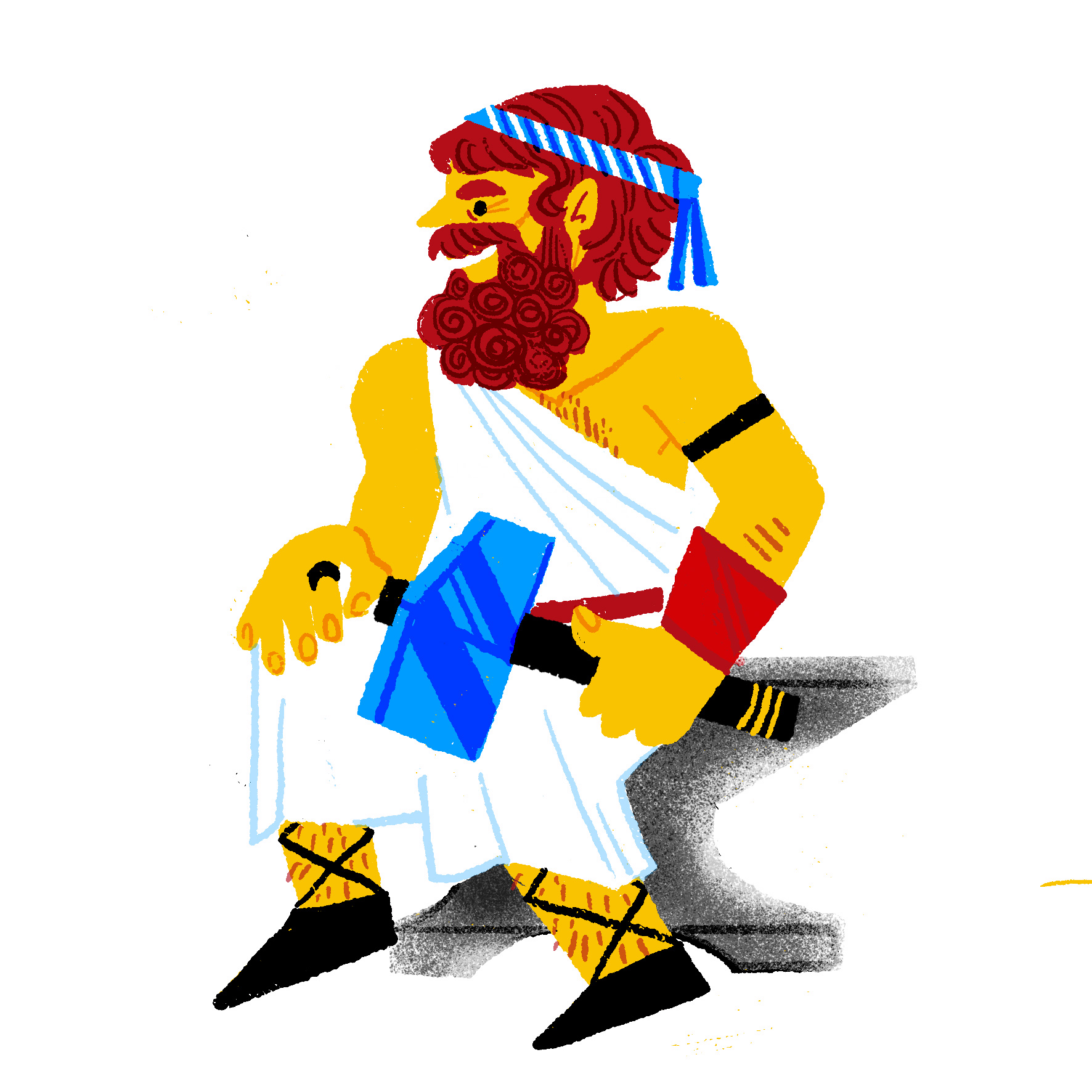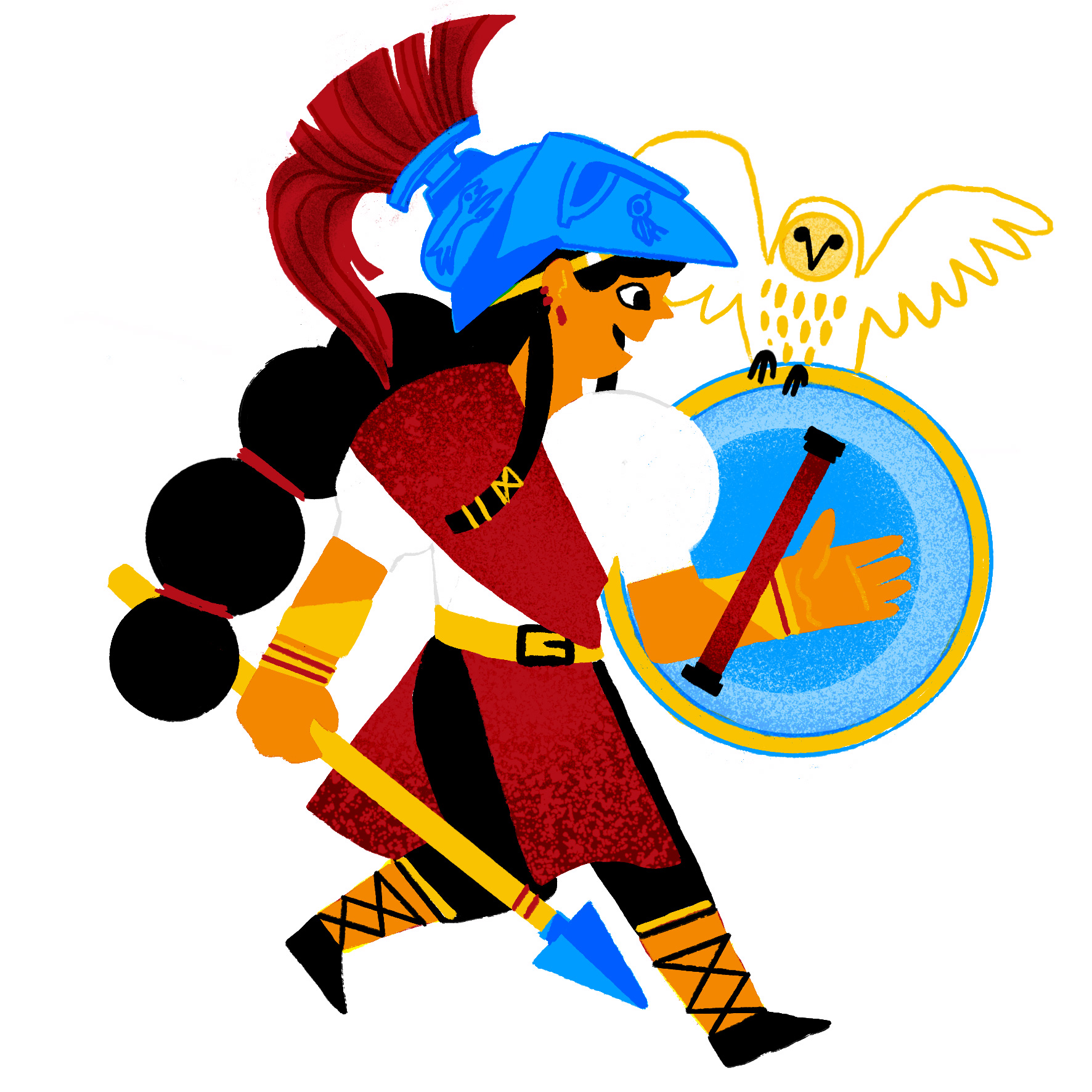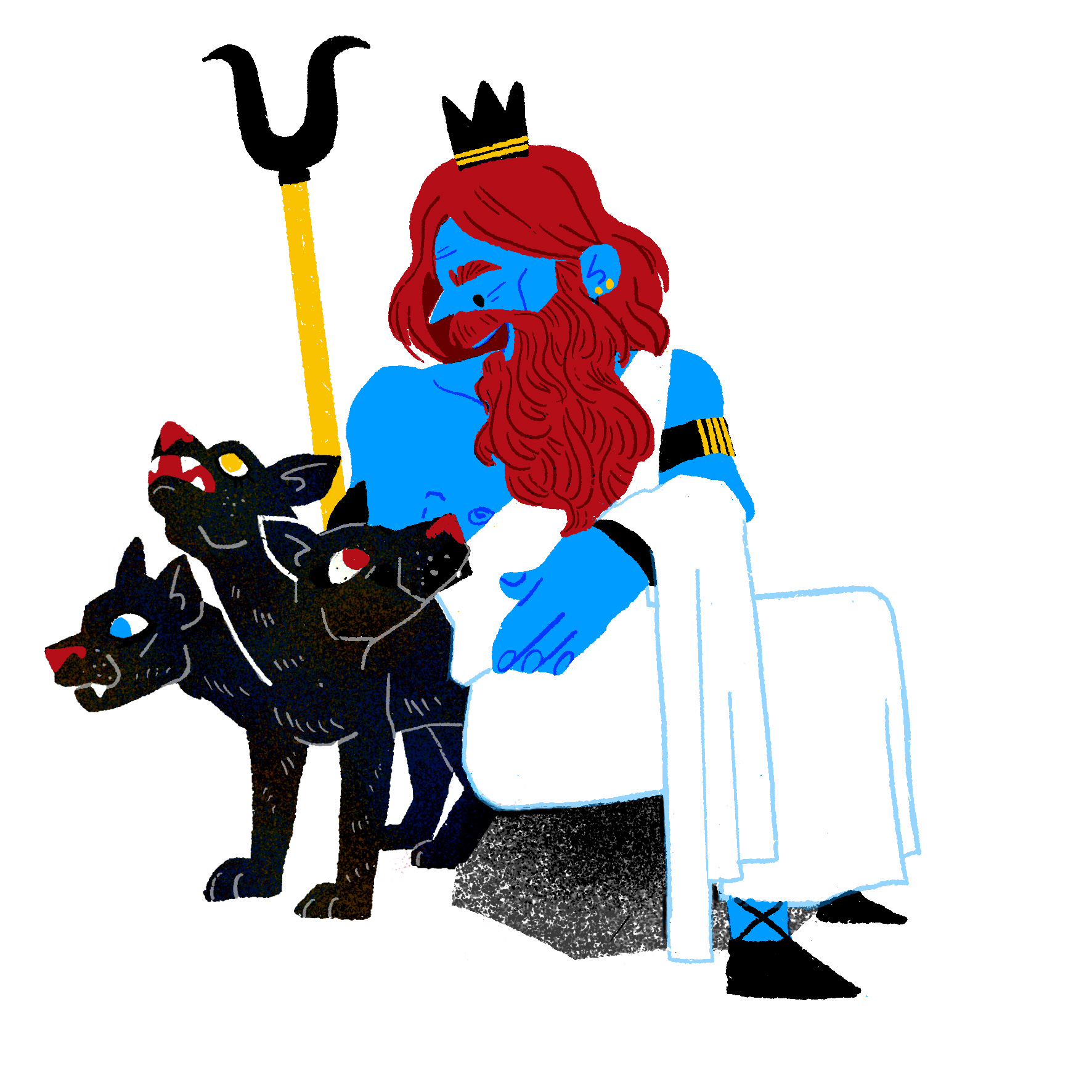 The illustrations were done on procreate. After preparing the DTP files I was able to cut them out of the birch with laser cutting and then after a brief sanding, print them out using a UV printer.
At the same time, after several searches for solid structures adaptable to the cradle, I was able to build the support for the mobile. Beech trunnion, oak cleat were successively passed through a panel saw, a drill press and a sander.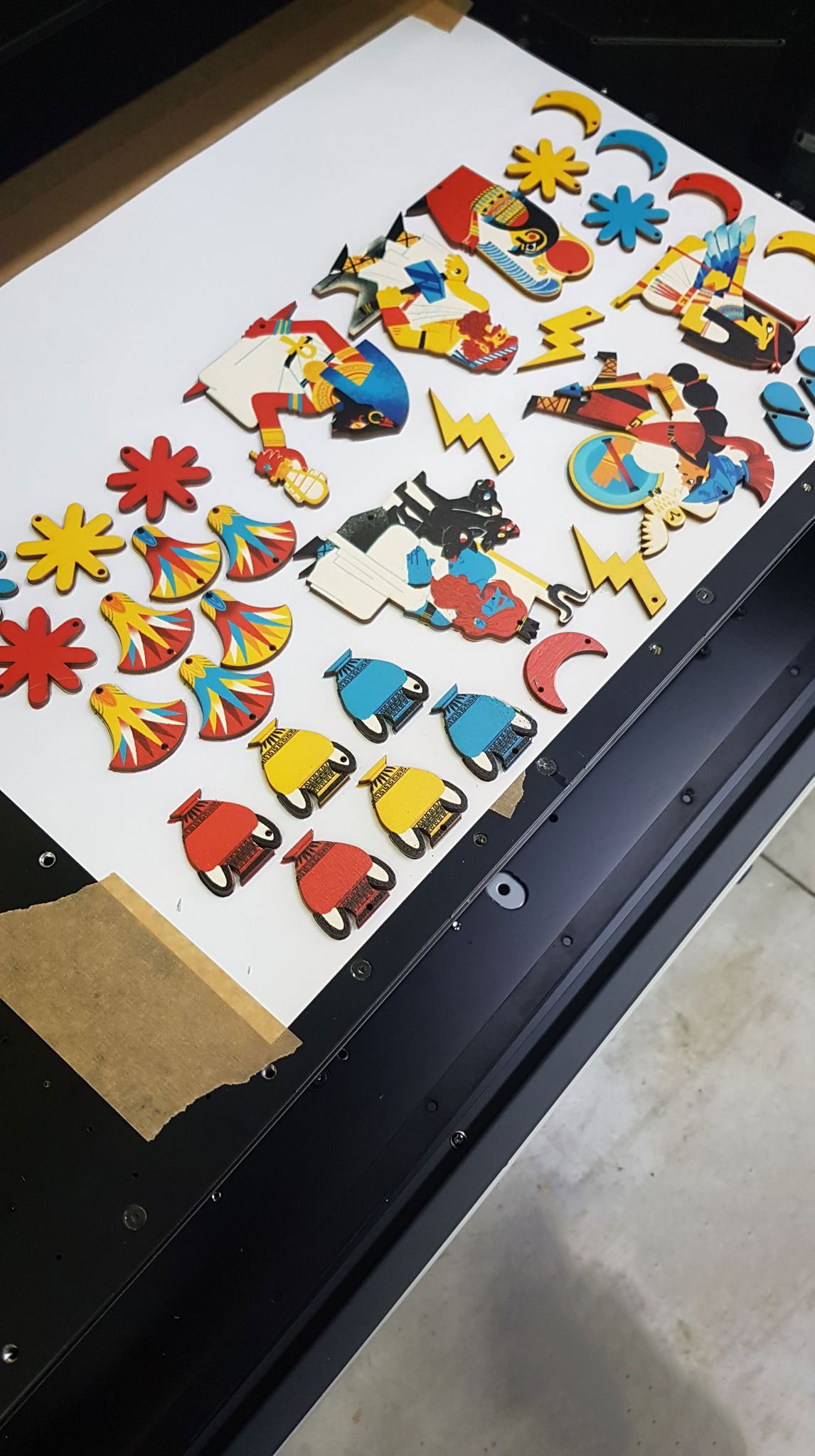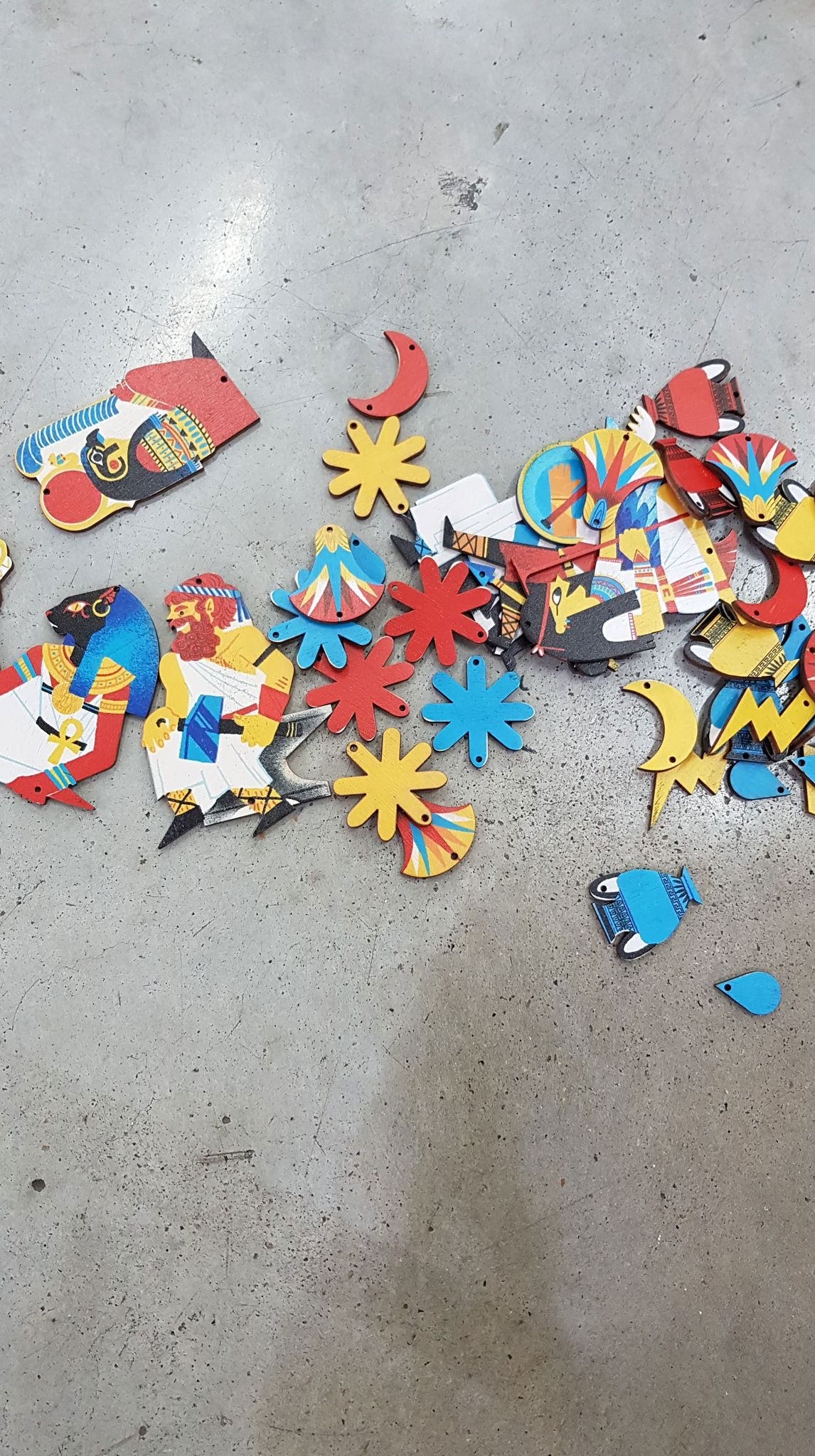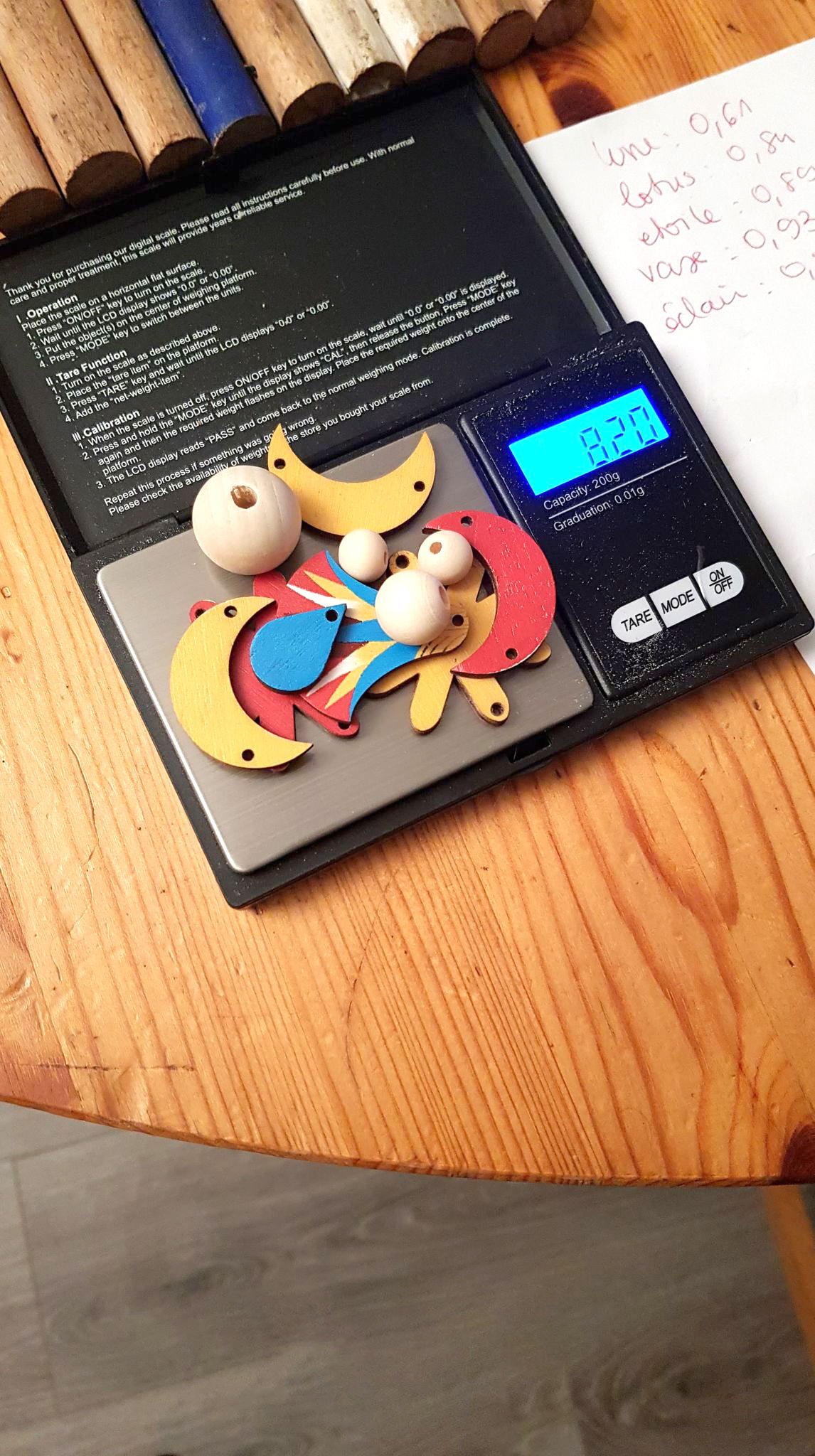 The final phase was the setting up of the structure of the mobile itself. To keep a balance, I first weighed the parts in order to create sets that were graphically coherent, but also similar in terms of weight. The pieces were then hung together with strings.