Scientific valorization,
how to help scientists to value their research
  artistic direction – graphic design – mediation – illustration
Scientific valorization,
how to help scientists
to value their research
Date
– 2019
Client
– Réseau Curie
Role
– artistic direction
– graphic design
– mediation
– illustration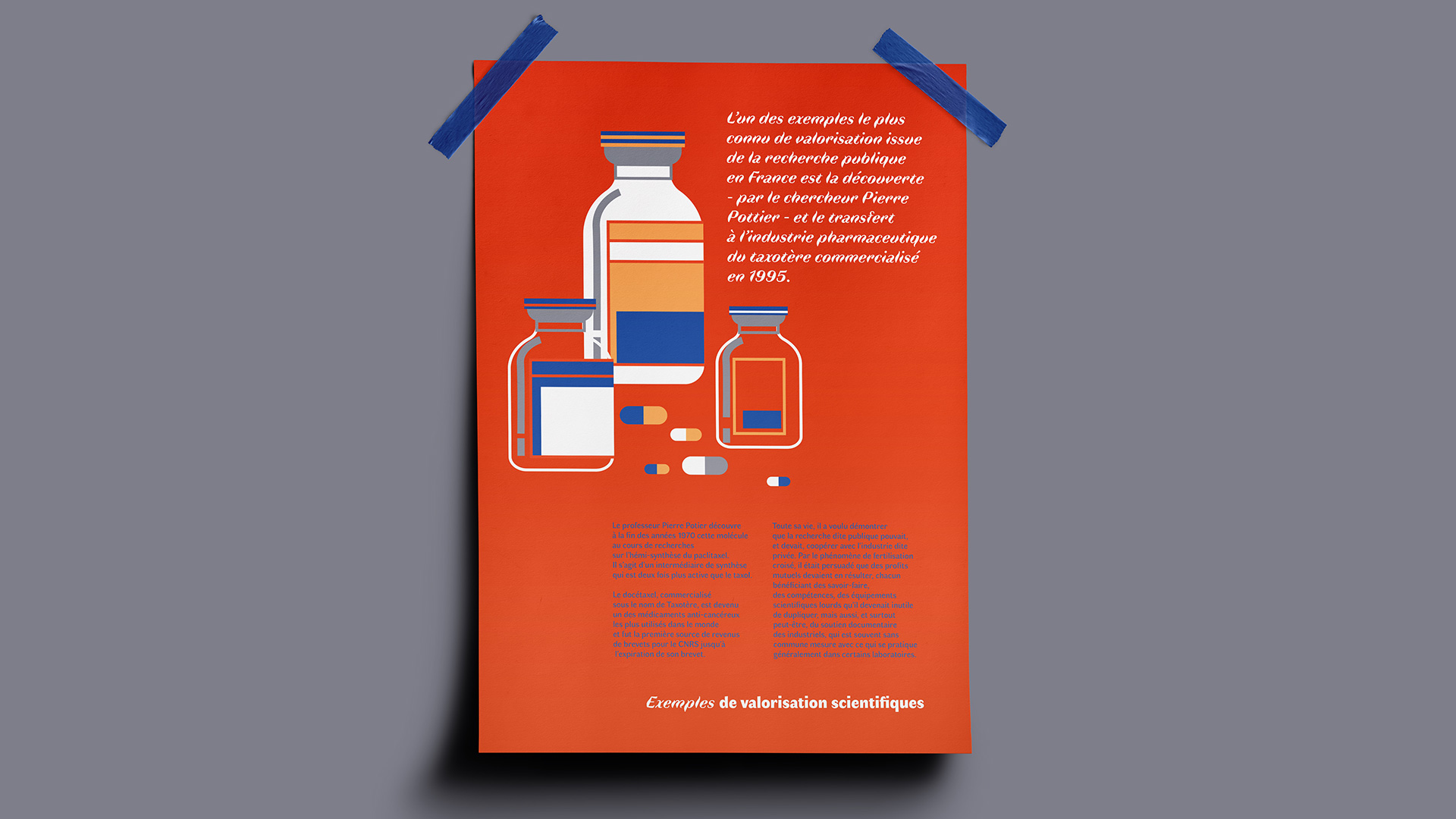 Réseau Curie wanted to rethink the meetings of scientific valuations. During the latter, researchers had access to highly formal content on how to put forward their research. For lack of time and energy, they rarely came to this type of meeting. To compensate for this lack of interest on the part of researchers and especially to stimulate this type of meeting, I was able to rethink the overall experience of these meetings.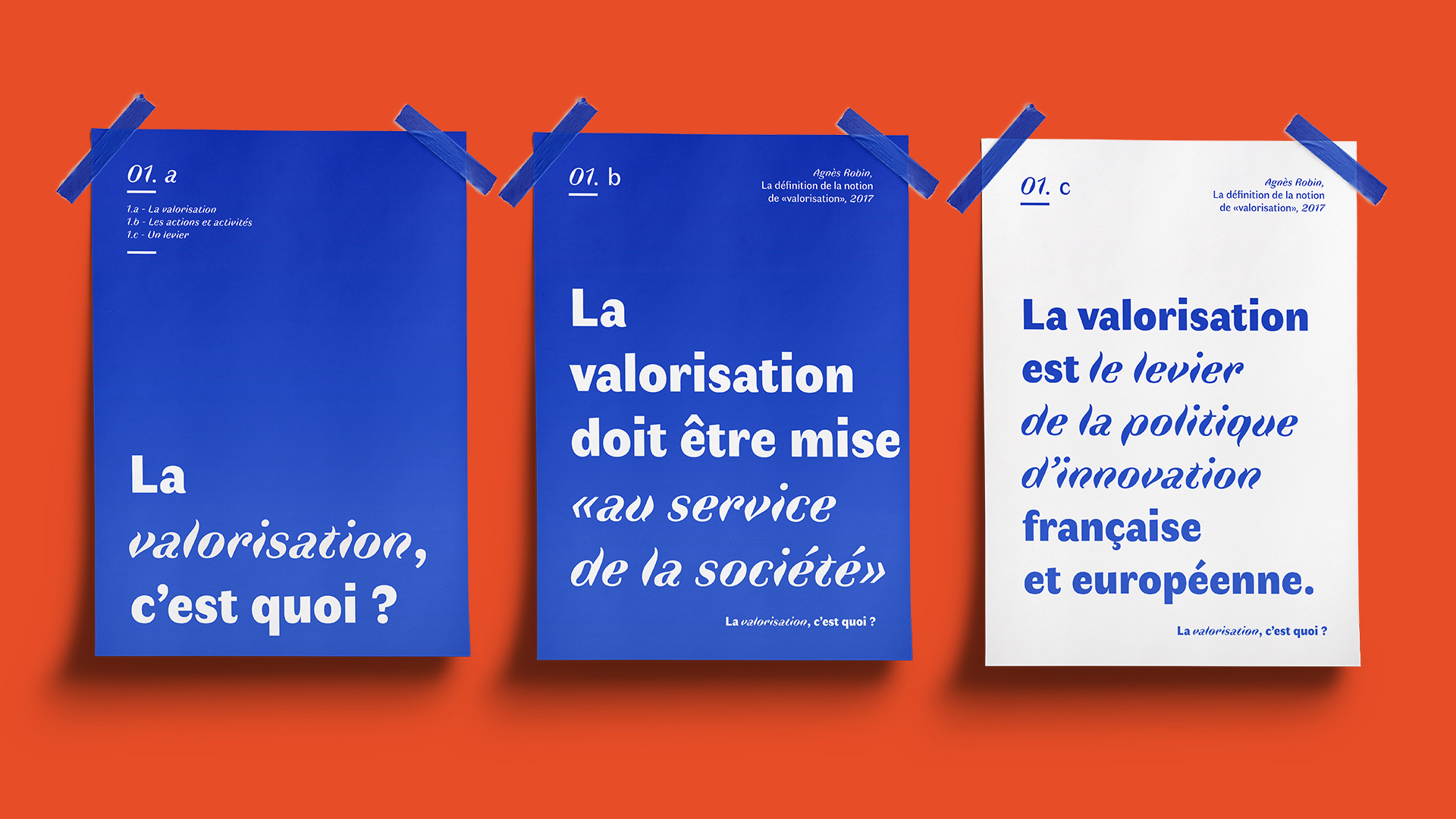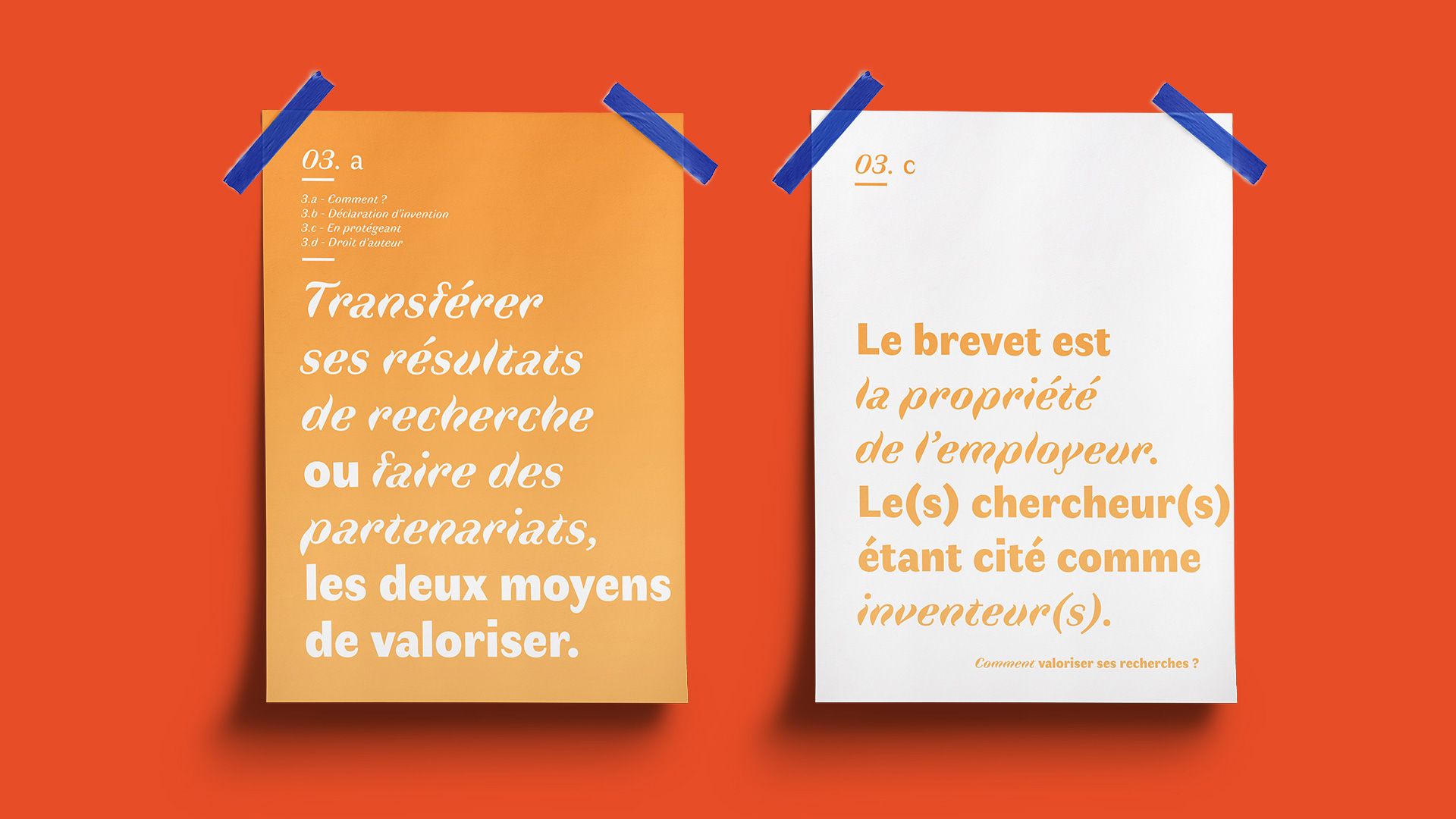 The result is a participatory exhibition that looks back at the highlights of scientific valorization and explains how, why, when and with whom to realize it. Researchers are invited to interact as a group with information from the exhibition. This allows them to be actors in their discovery and to build relationships with others.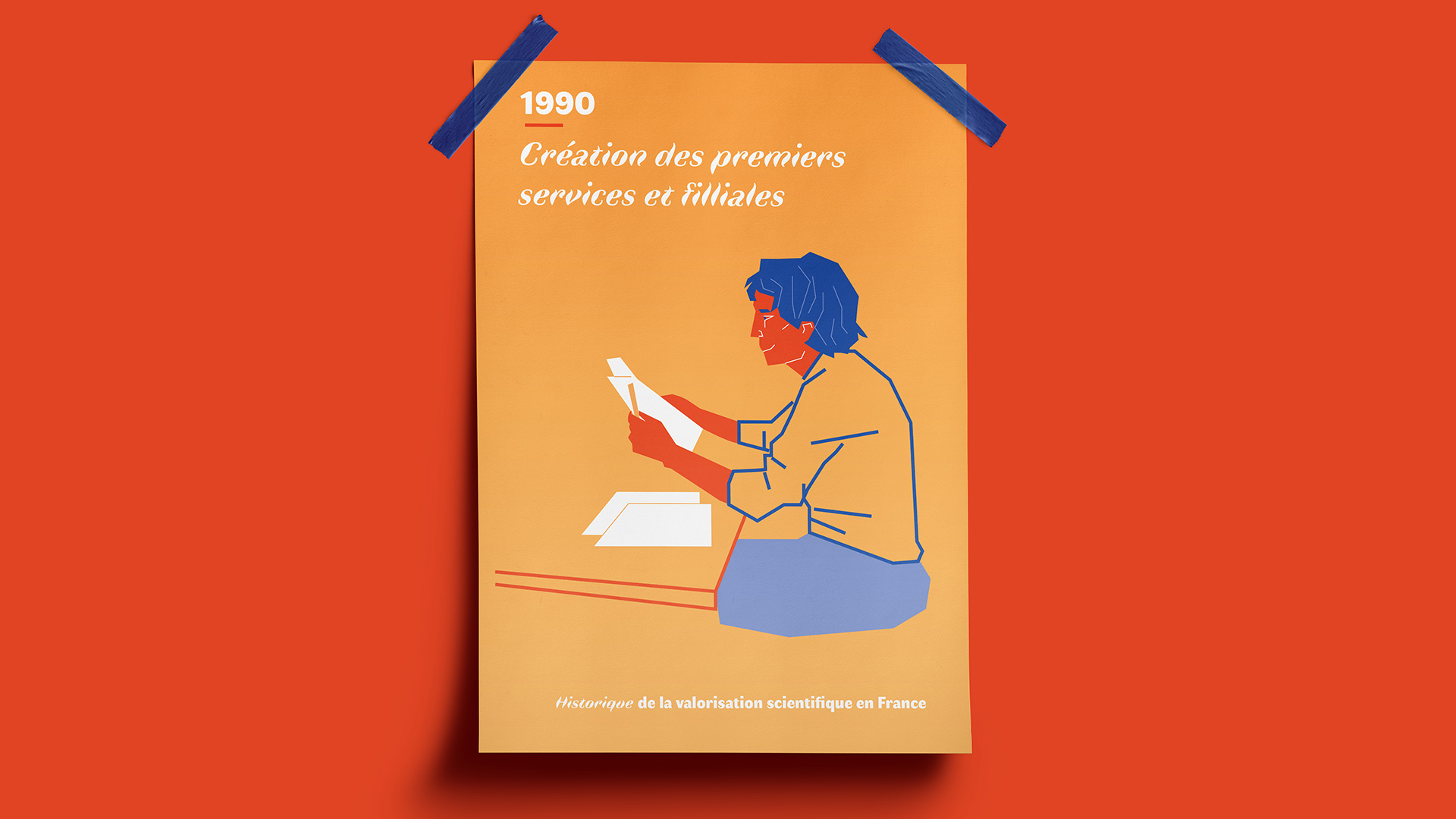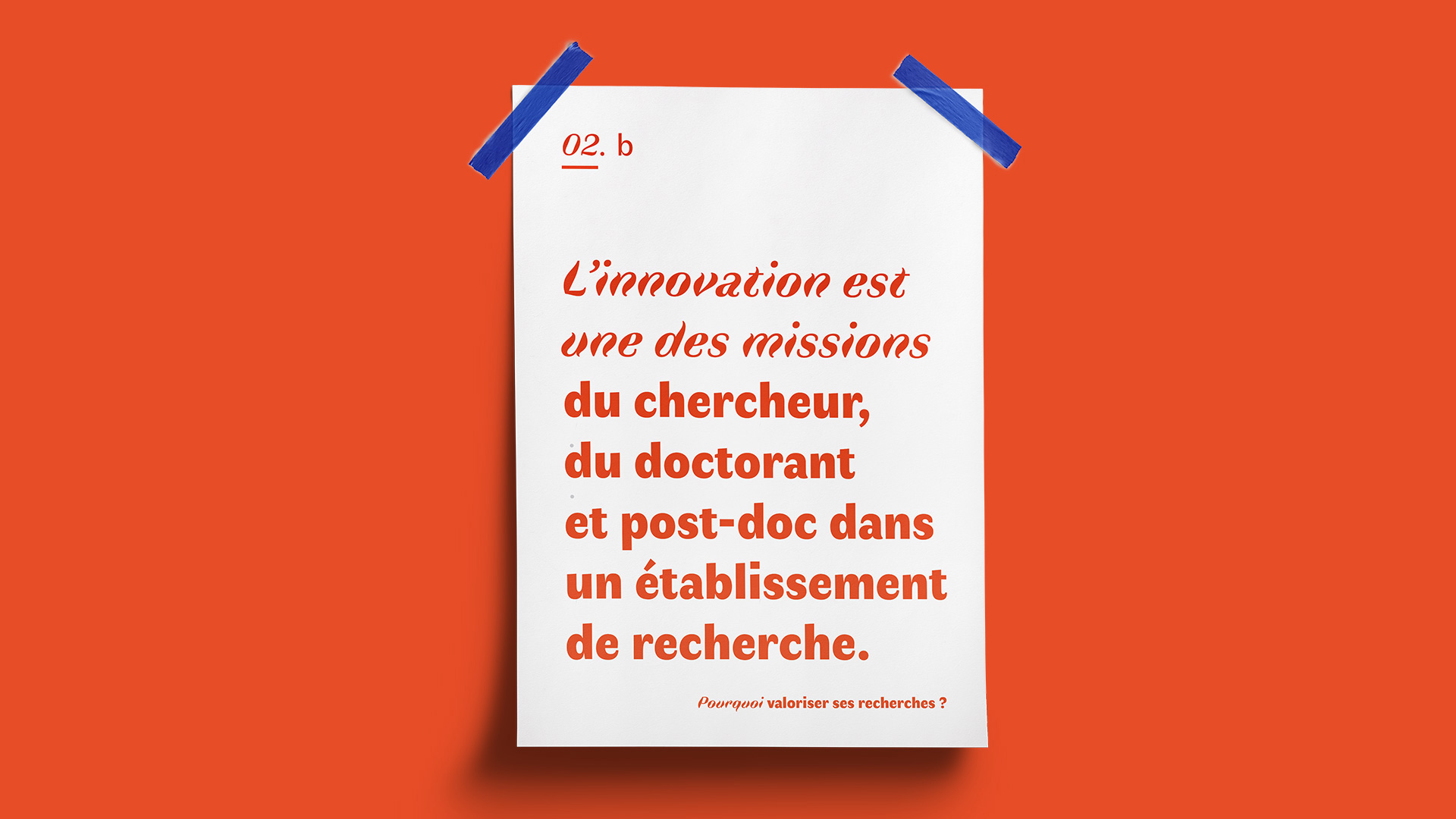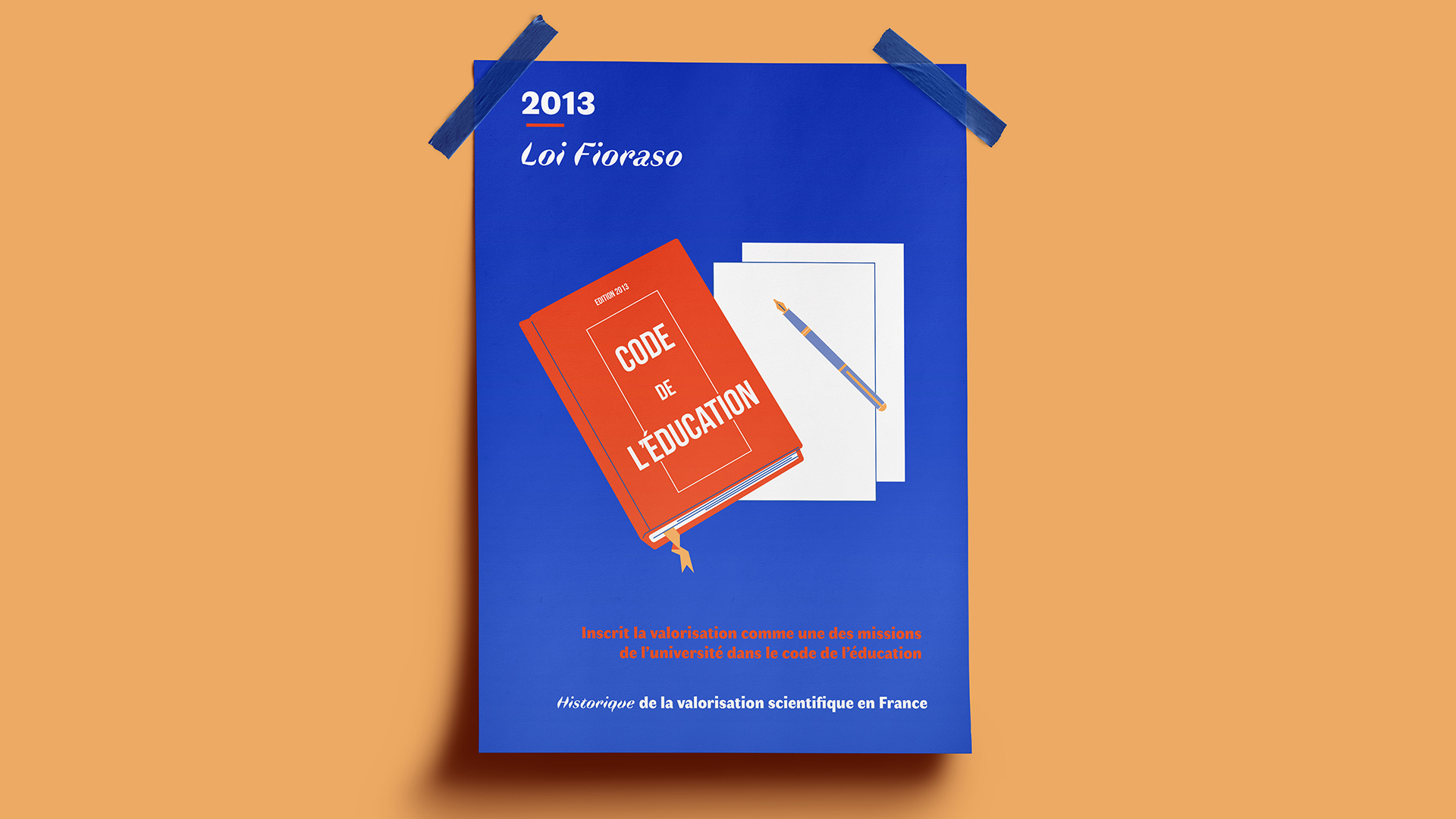 The deliverable is an easily printable exhibition by the different laboratories, a communication kit, a training kit for the valorization teams and a protocol for the morning protocol.