Machine's signage
 illustration – artistic direction – mediation – graphic and information design
Machine's signage
Date
– 2020
Client
– Okoni
Role
– artistic direction
– illustration
– mediation
– graphic and information design
– printing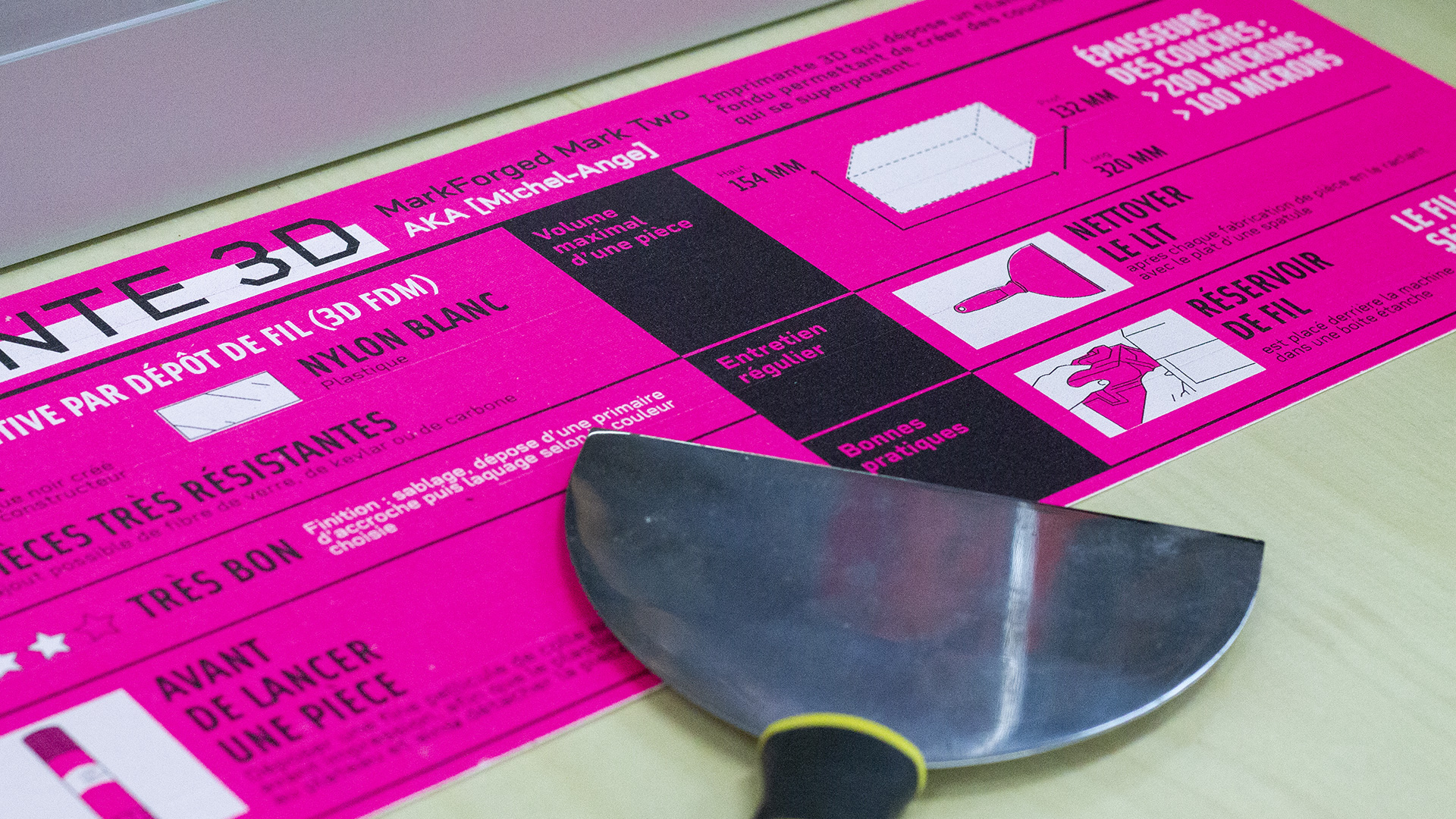 Okoni's workshop has more than 15 machines for different uses ( cut, assemble, print …). Everyone is free to be trained in these different machines to know how to use them (and safely) and to be able to explain their operation to others. However, the training phase is important to understand the operation and needs of each machine.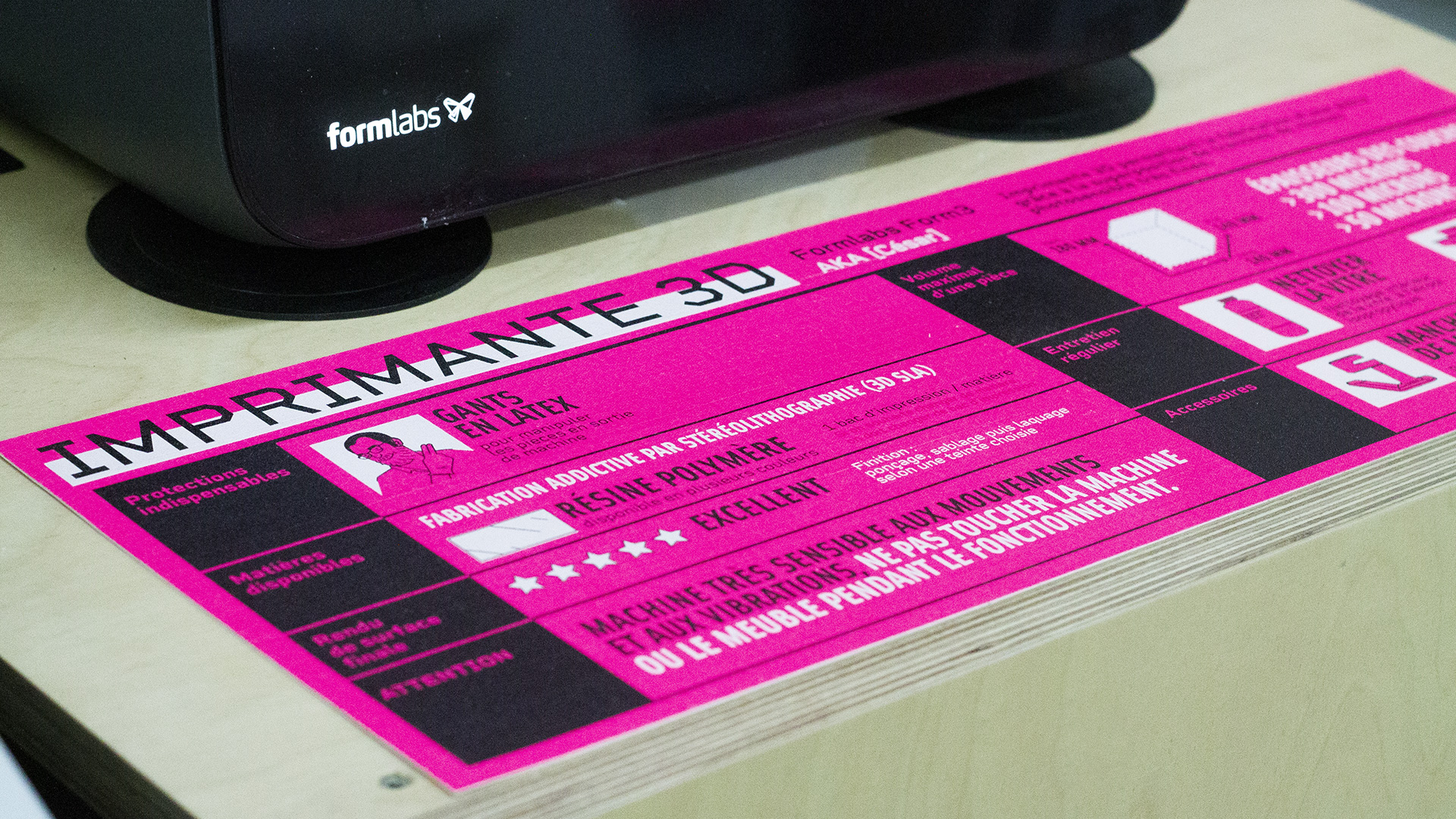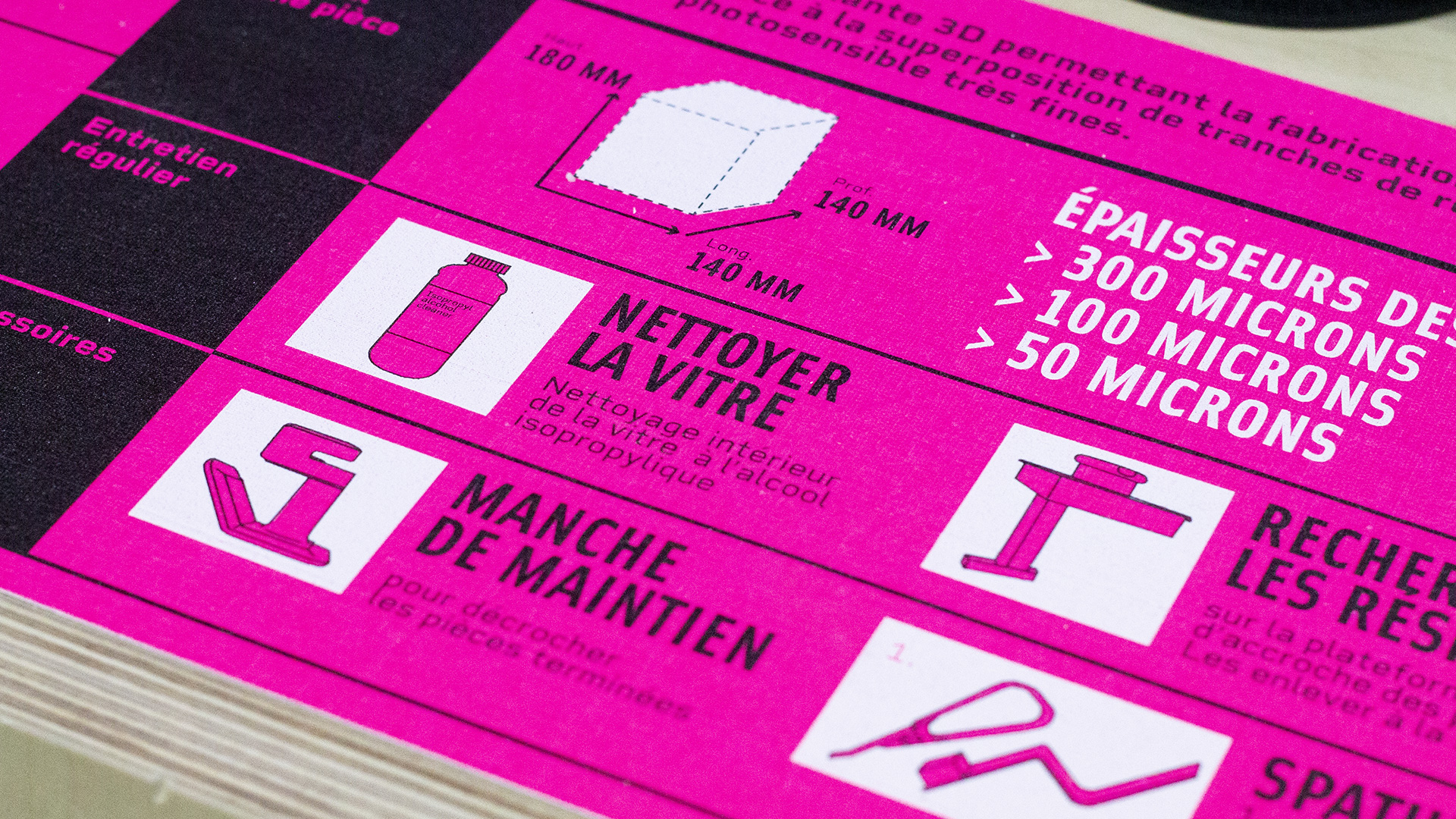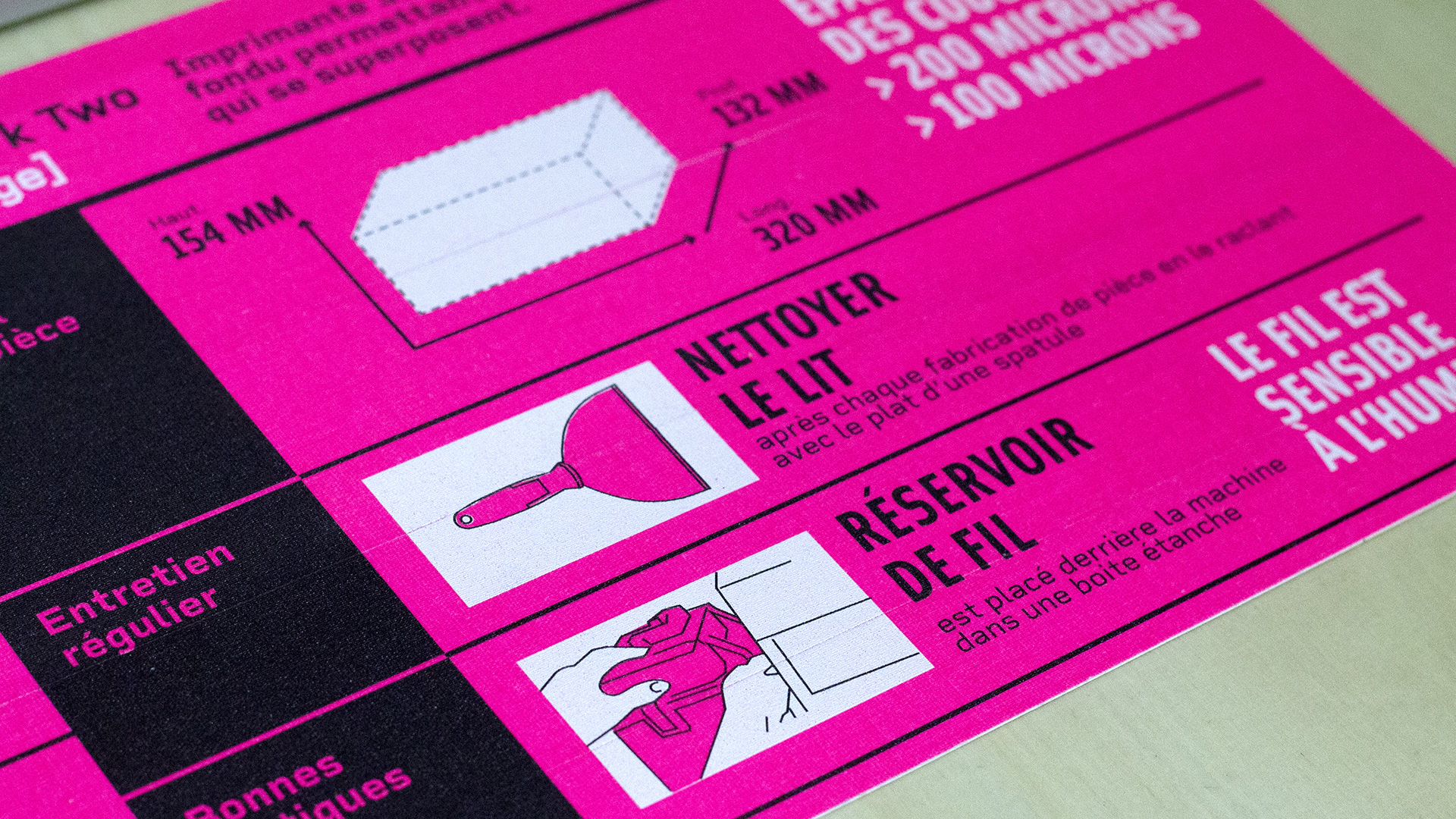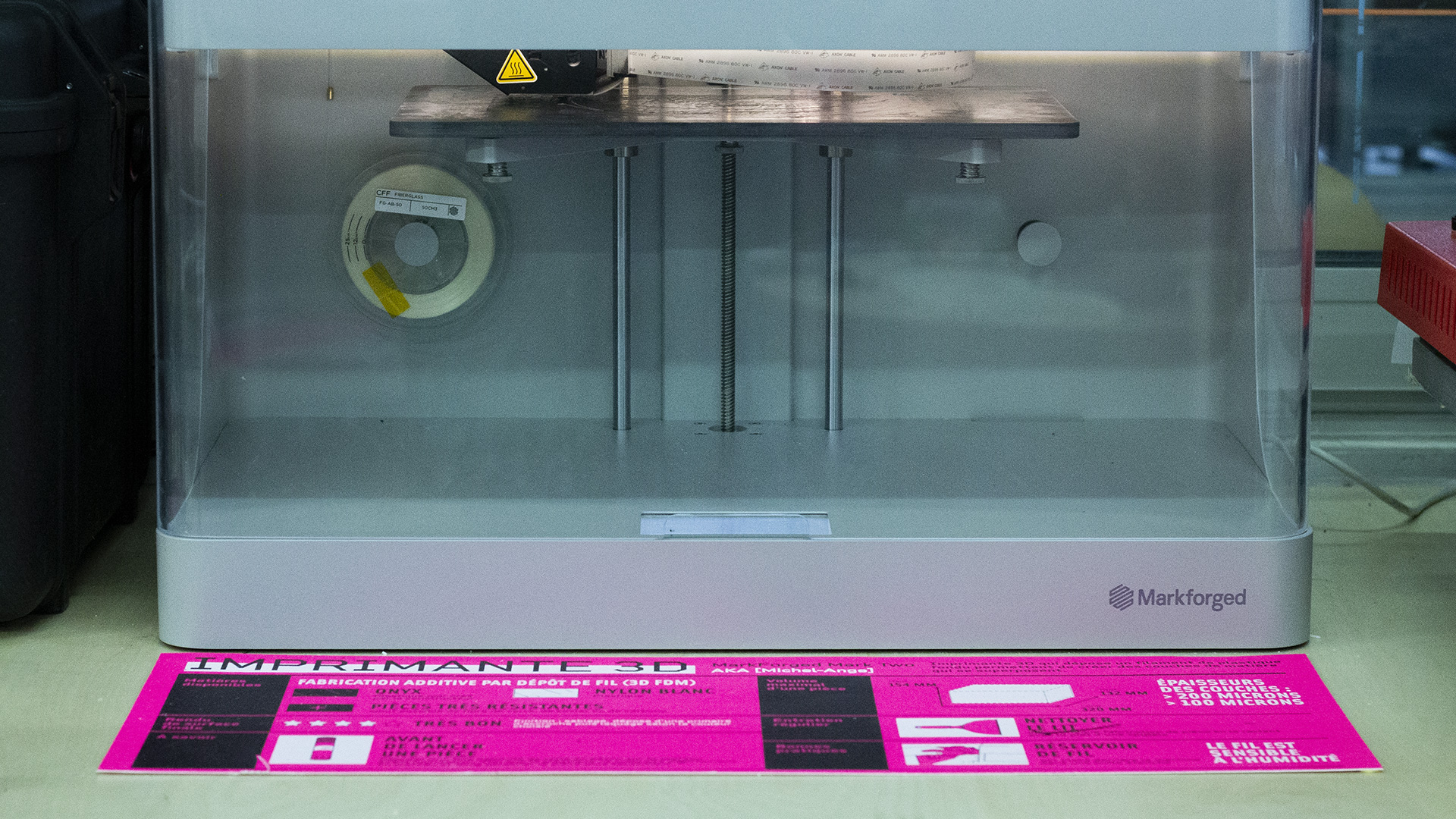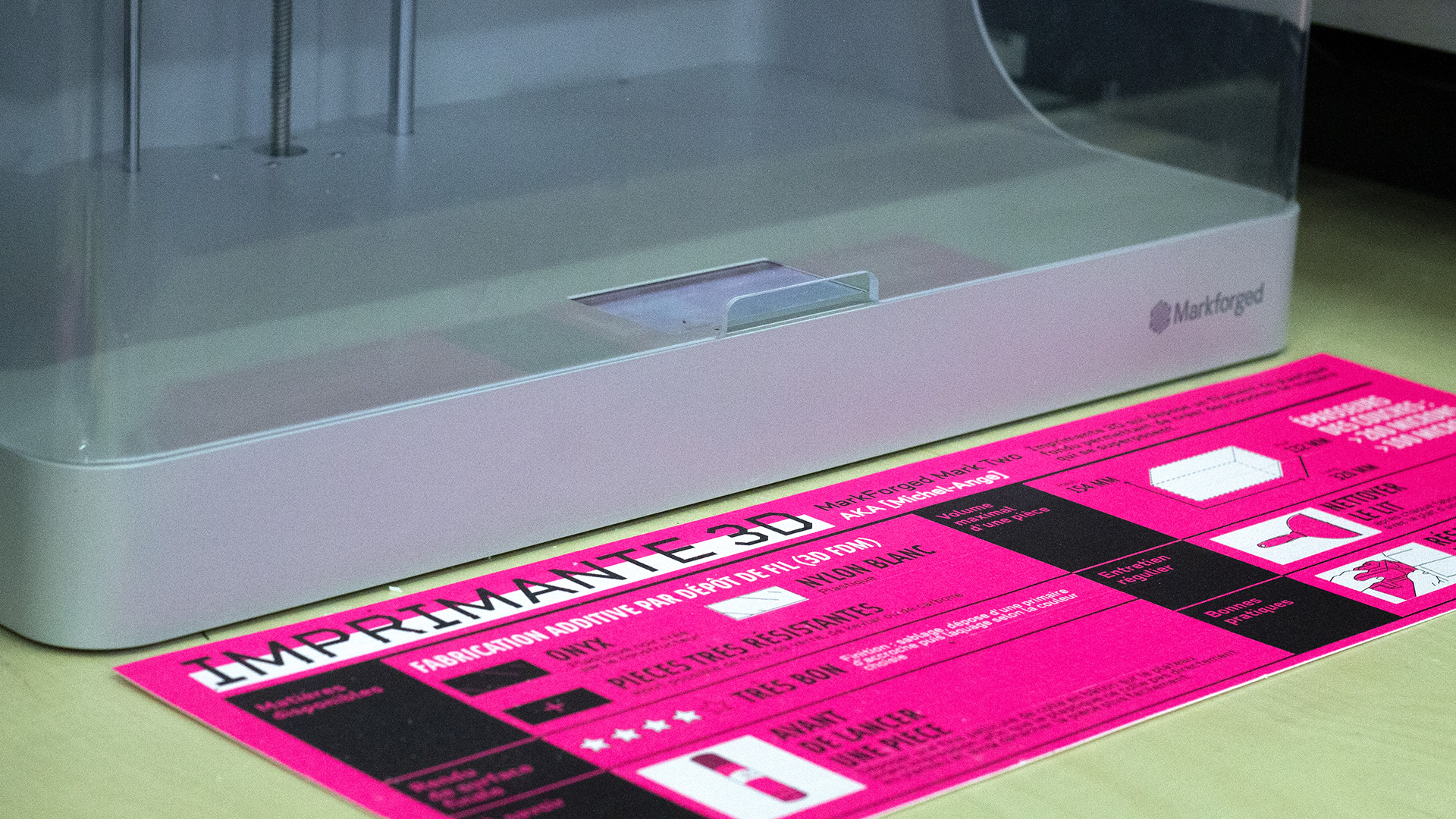 This signage is there to inform, both based on uses, safety rules, the materials to be used and the best practices that each machine requires.  Depending on the context, everyone have the means to react to the different interactions required by the machine or good storage practices.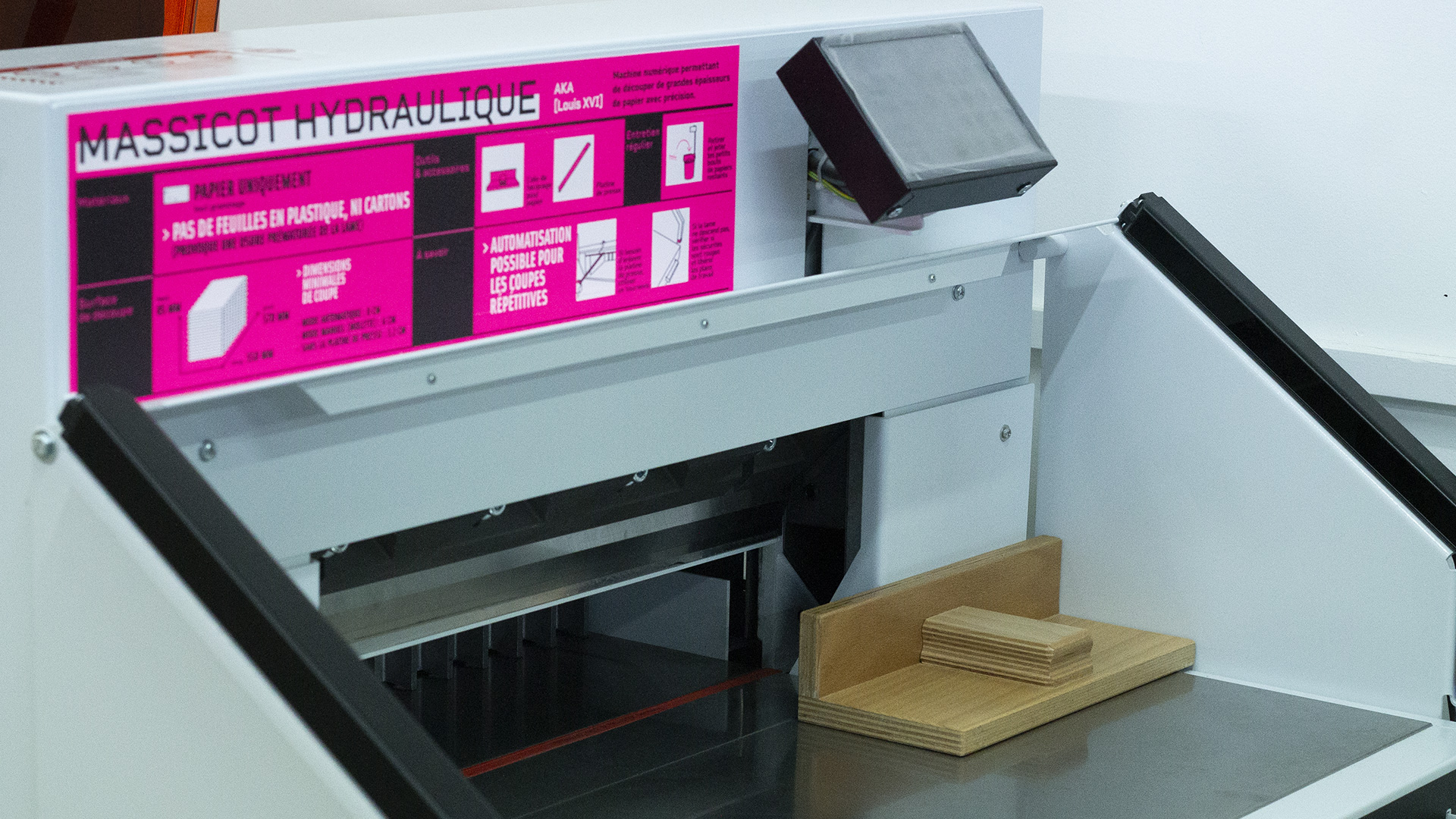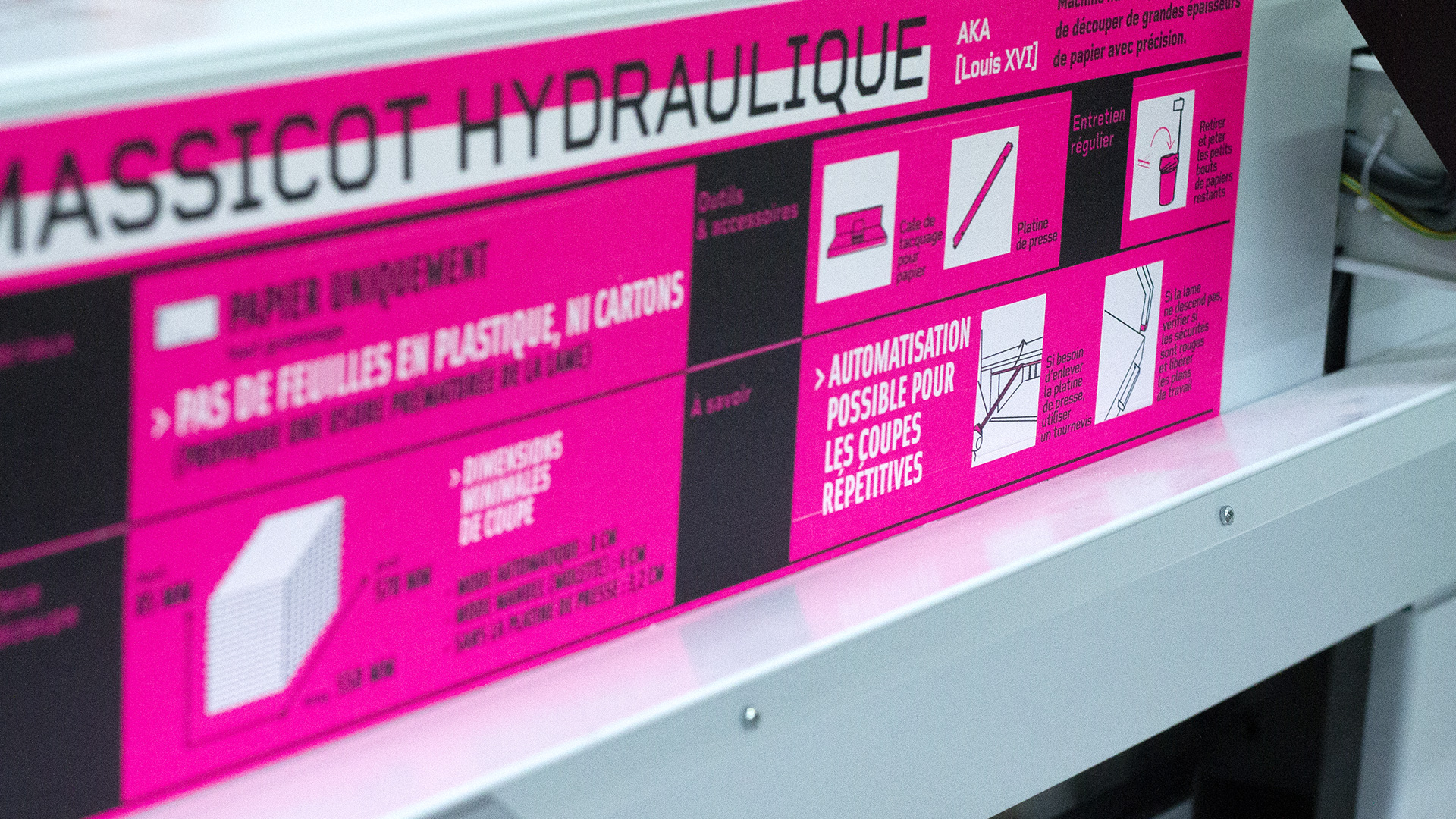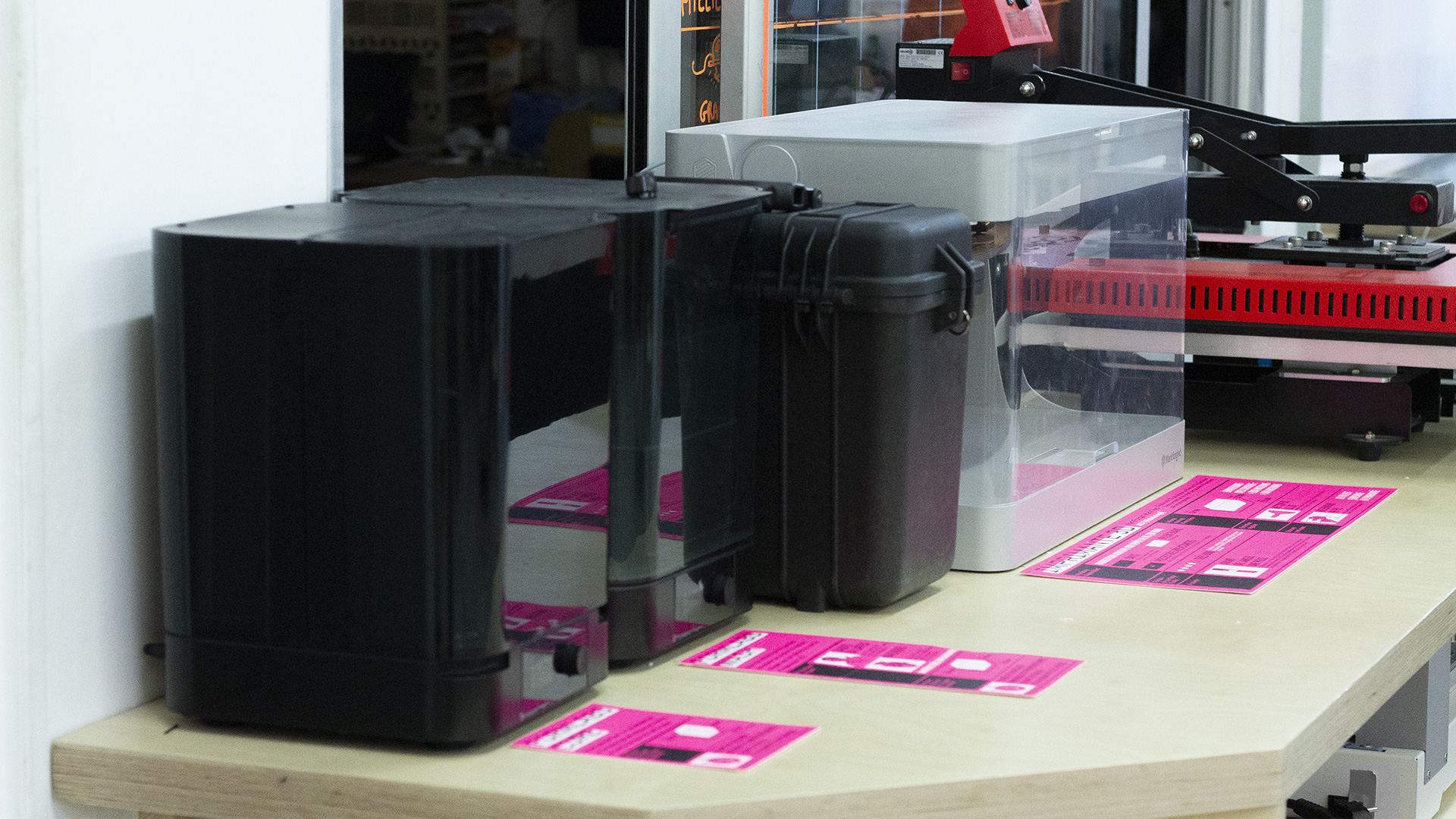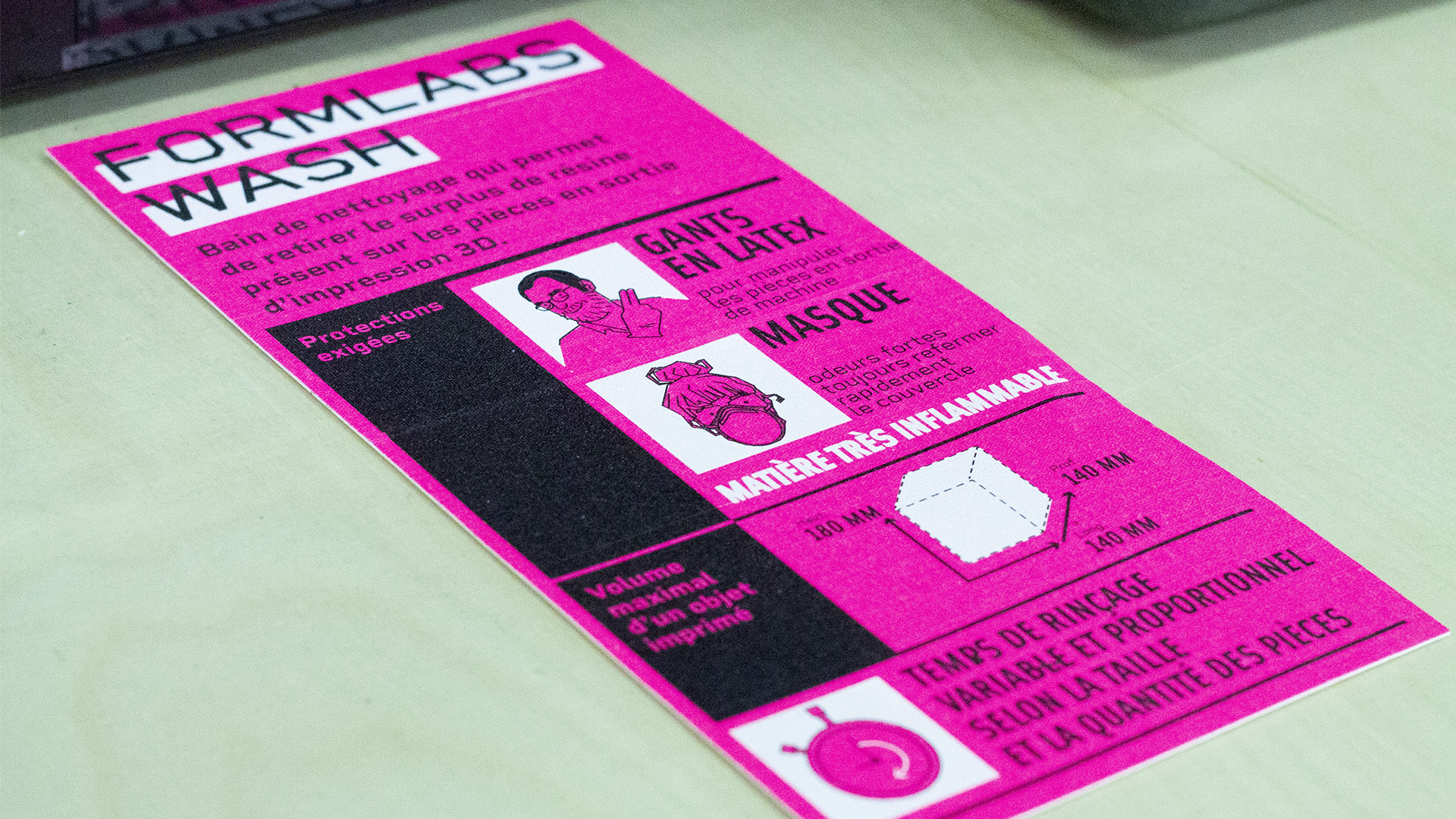 The goal was to create visible, readable, educational signage and to update easily. For this, we have redesigned our means of production. So, thanks to the UV printer, we could consider printing the signage on woven fluorescent tape. The materials are inexpensive, easily replaceable in the event of an update (or in the event of cleaning), but contrasts with the global environment of the place.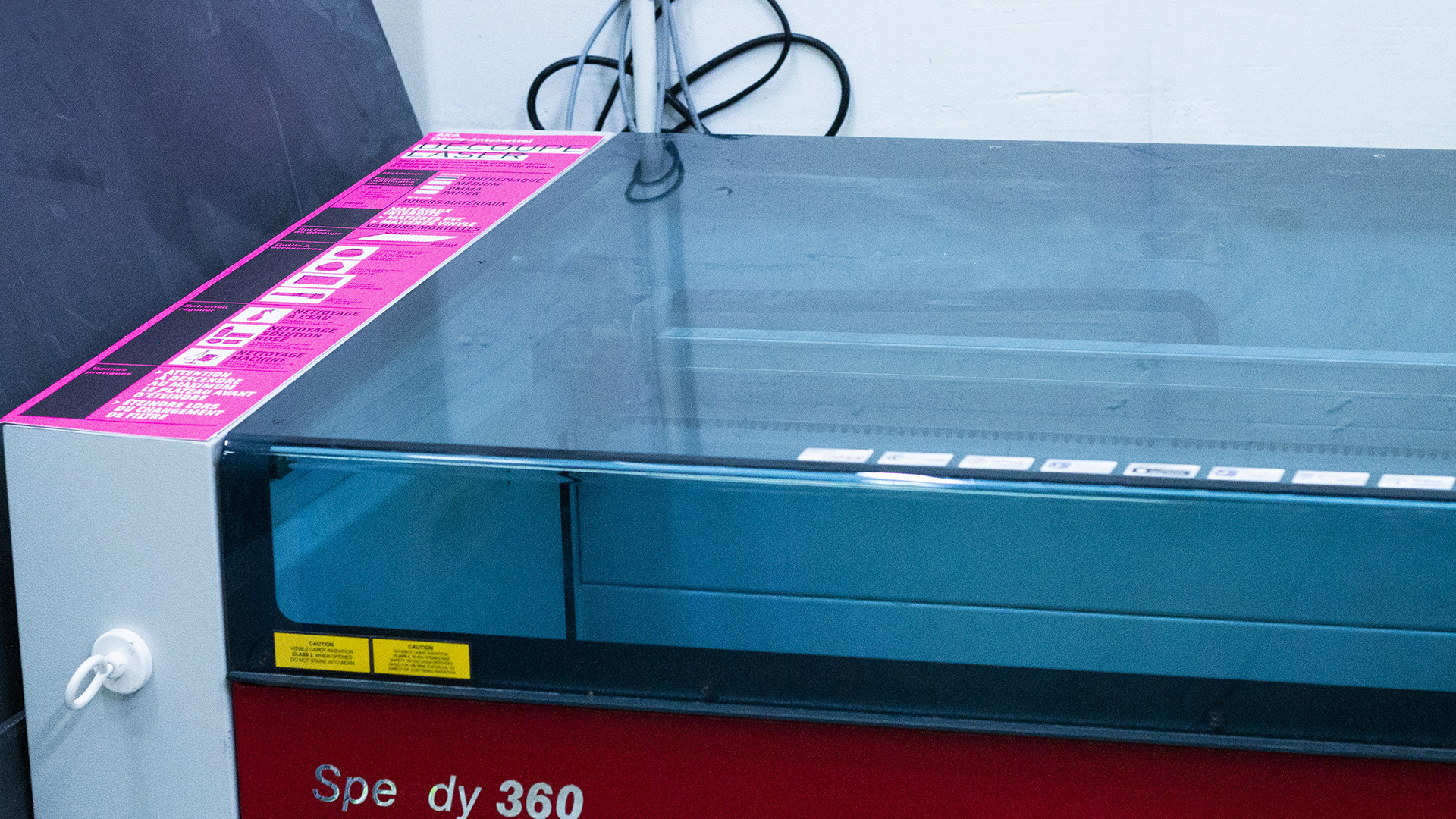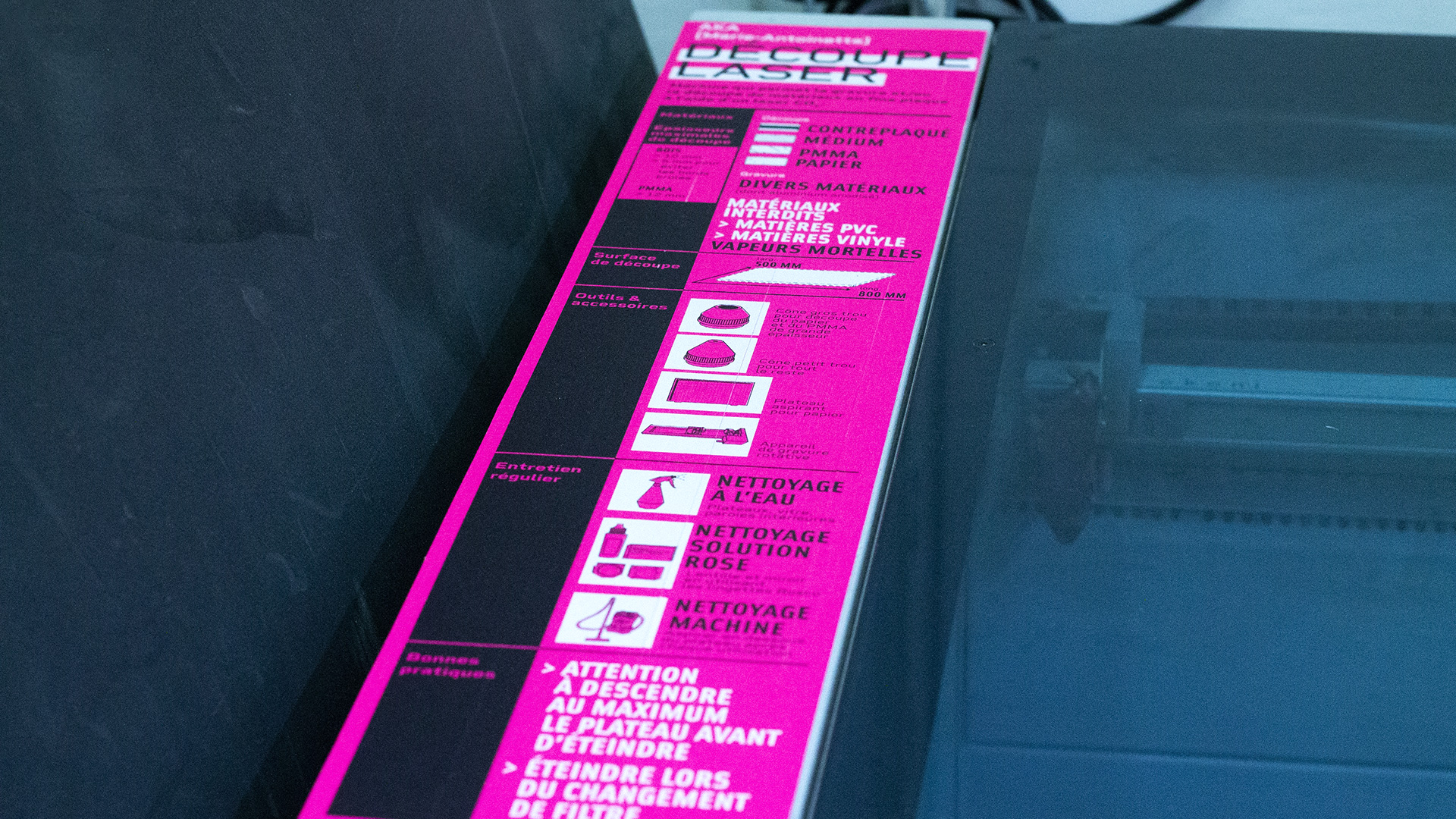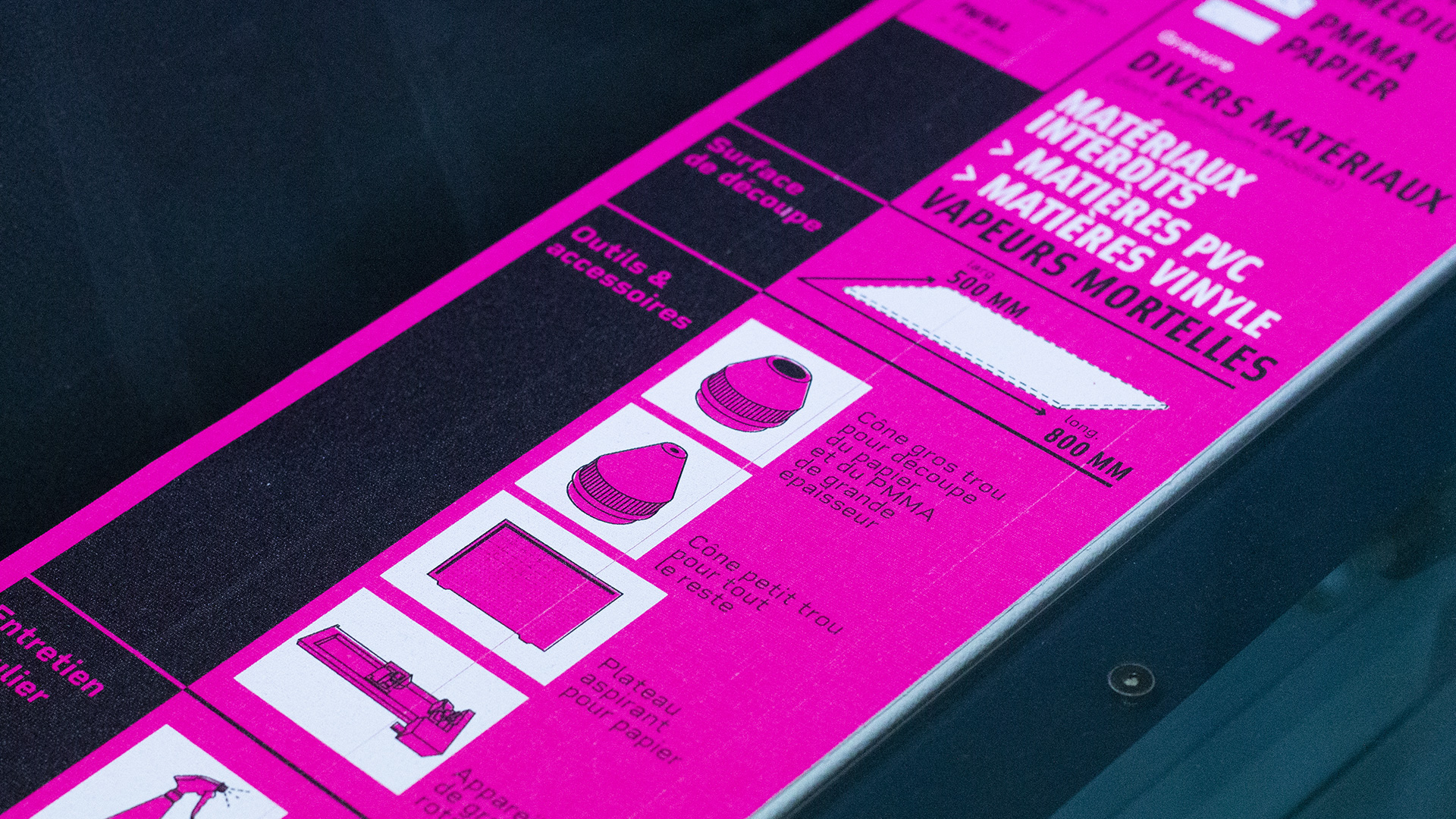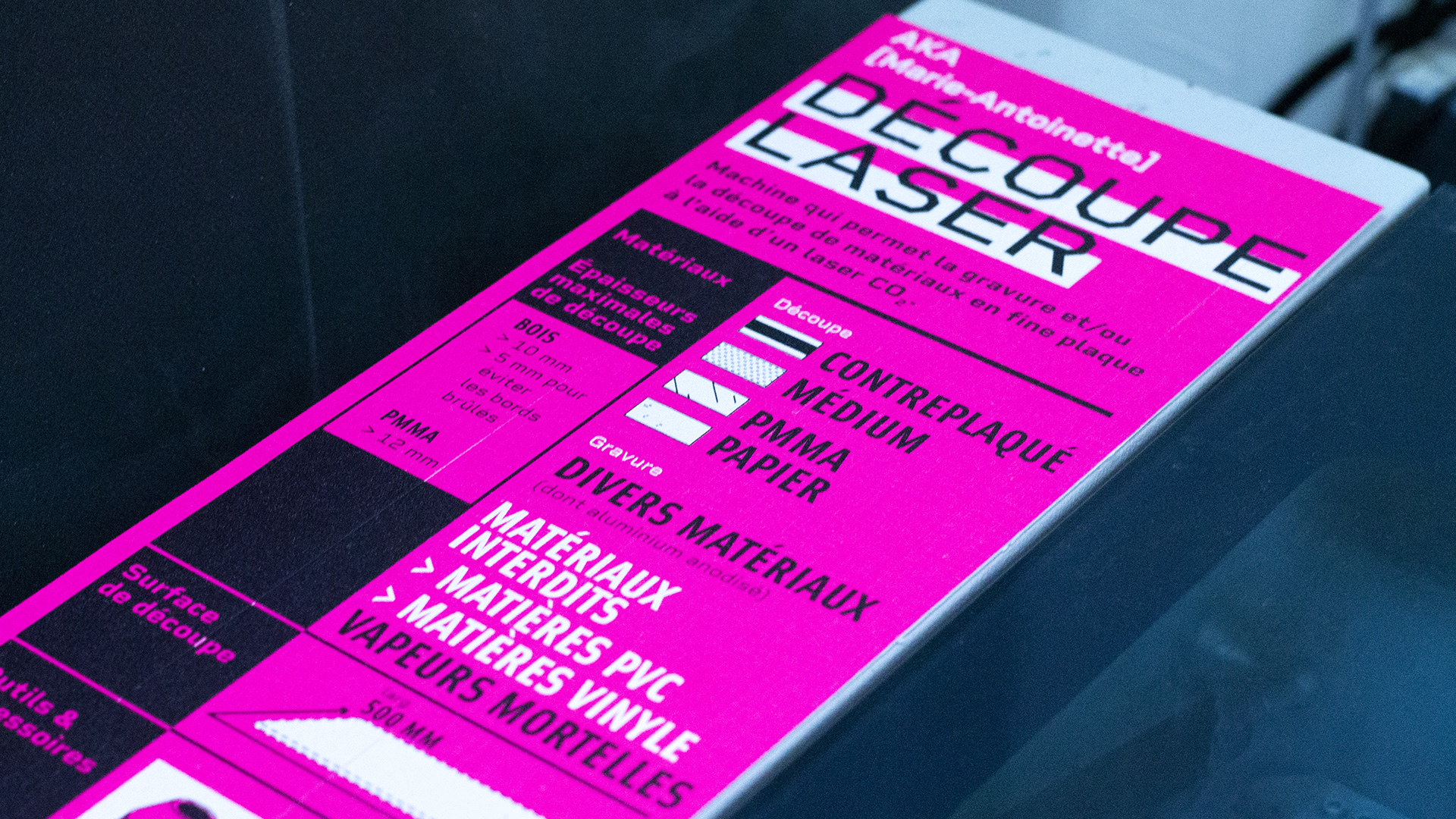 The colors chosen are each associated with a problem encountered by our workshop: the neon yellow is there to signify a storage action, while the neon pink provides information on the uses of each machine, to quickly understand the needs and imperatives of each part of the place.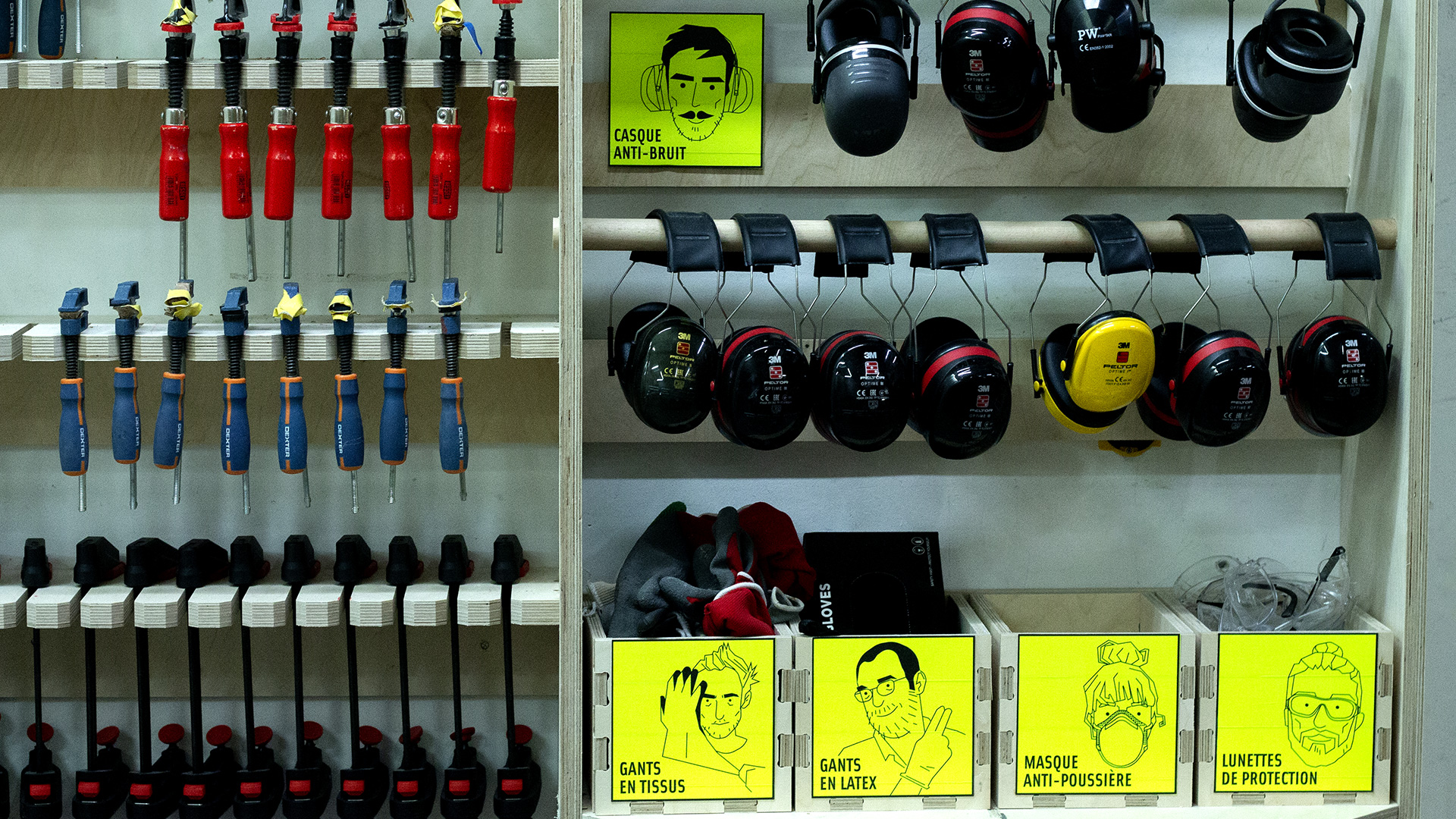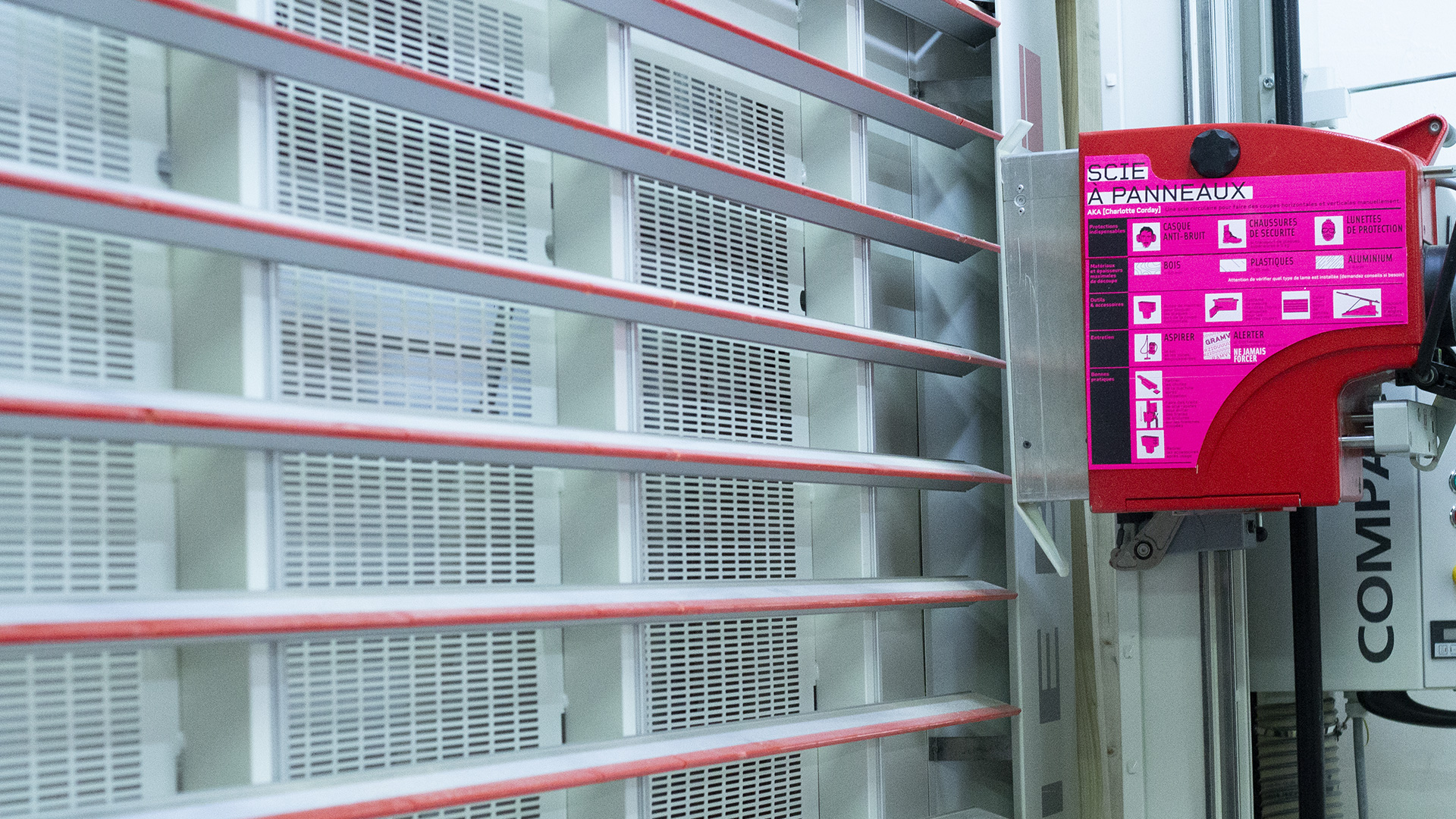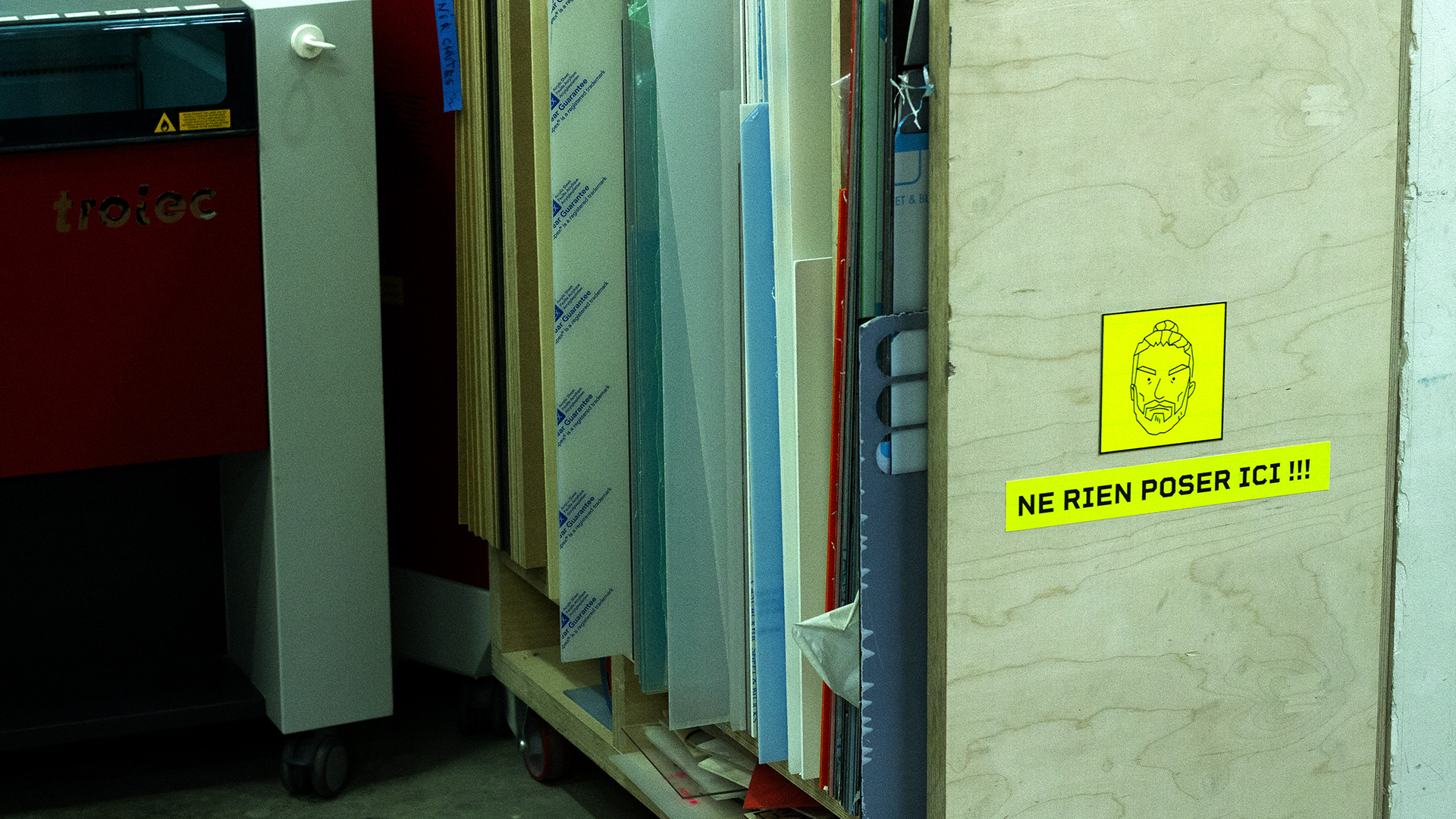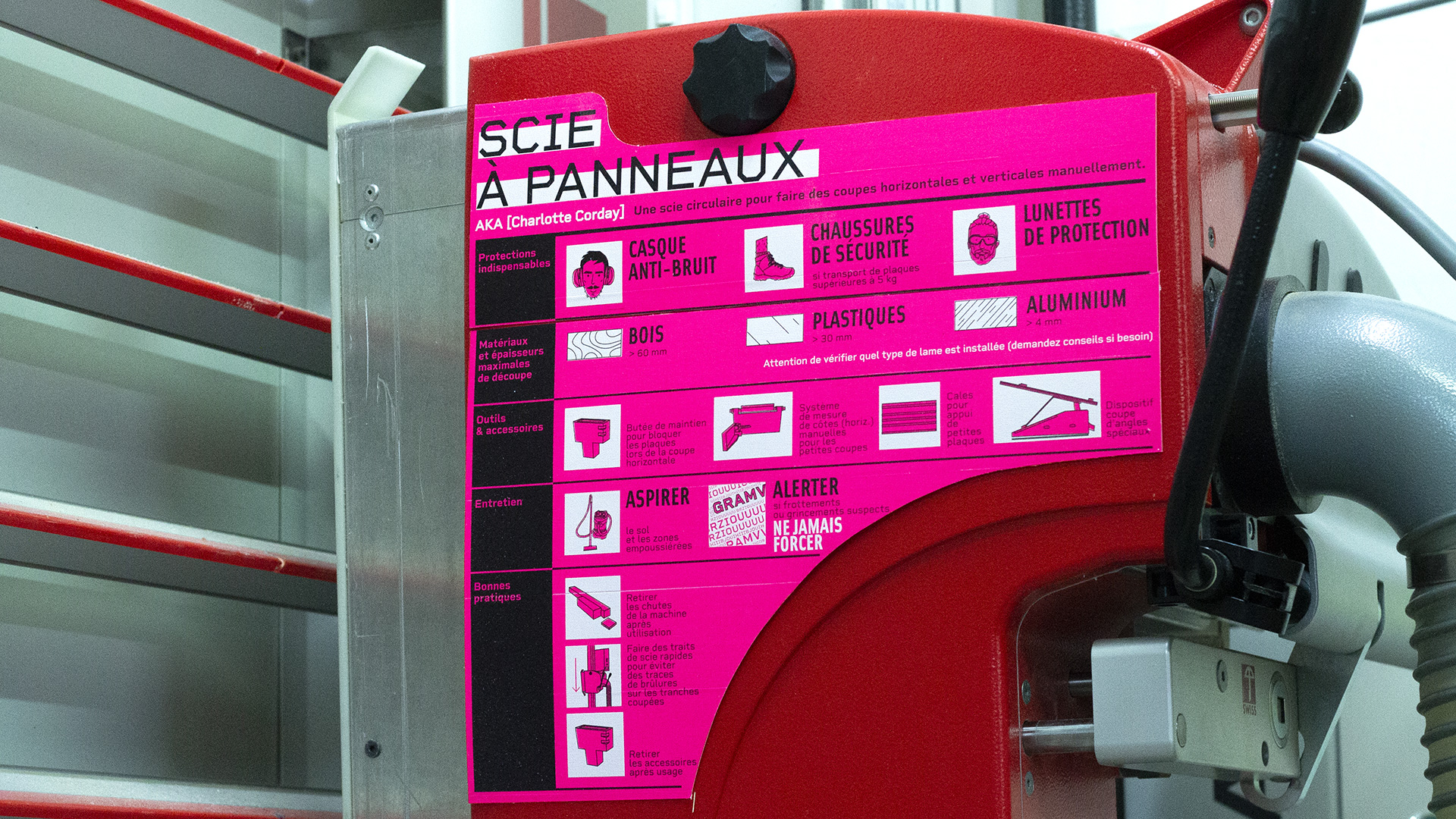 The characters represented in the safety measures and the protections to wear (depending on the machines or the spaces) represent the regular users of the workshop, to advocate good behavior thanks to a principle of proximity.
The overall idea of ​​this signage is to make each individual using the place and its machines more independently.