(in)Visibles,
women and art
 illustration – artistic direction – mediation – scenography – research
(in)Visibles,
women and art
Date
– 2017
Client
– HF IDF
Role
– artistic direction
– illustration
– mediation
– searcher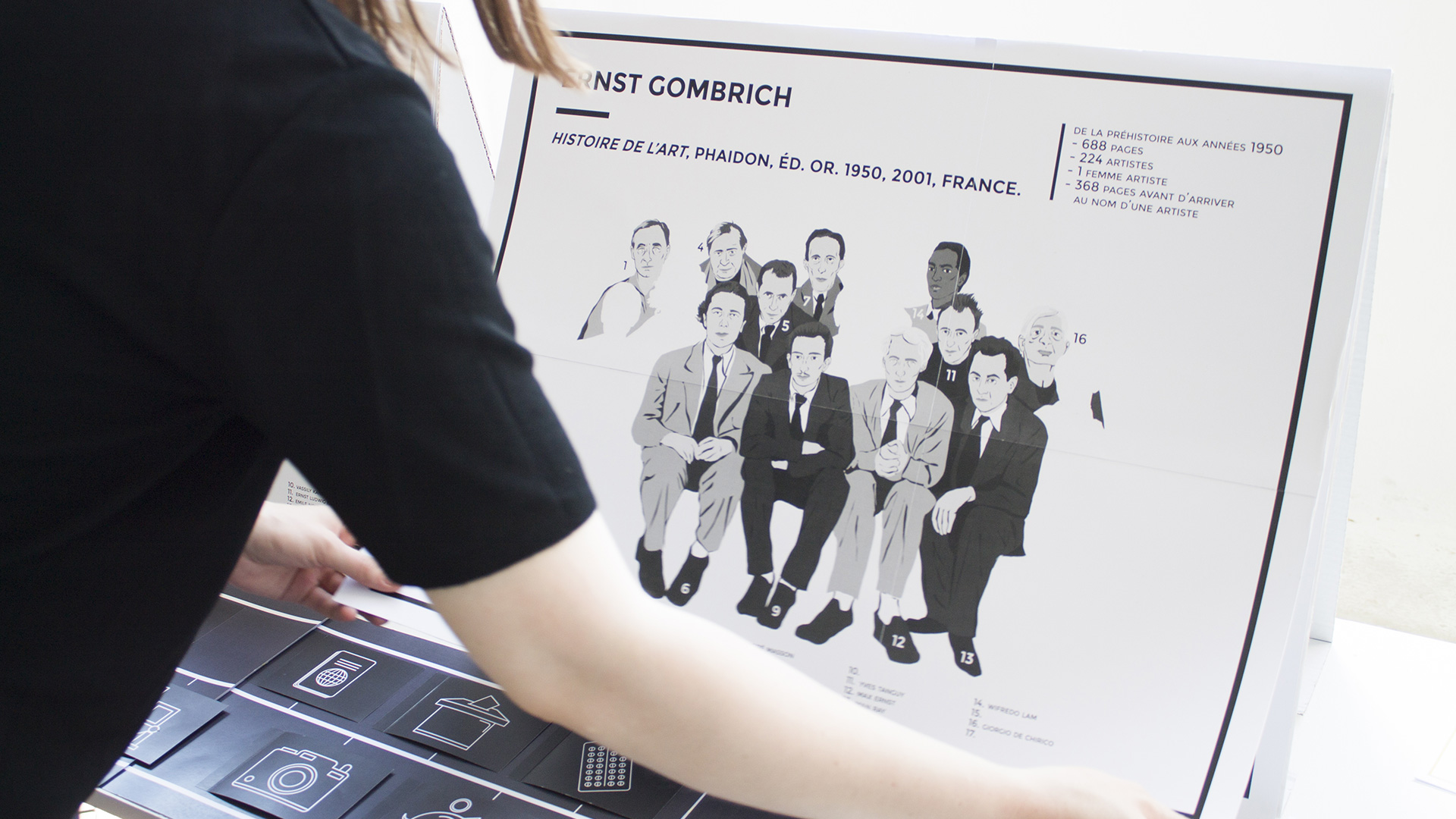 « We are asked with indulgent irony how many great female artists there were. Gentlemen, there have been, and it is suprising given the enormous difficulties they encuonter . » explain in March 1881 the scuptor Marie Bashkirtseff in the columns of the newspaper La Citoyenne.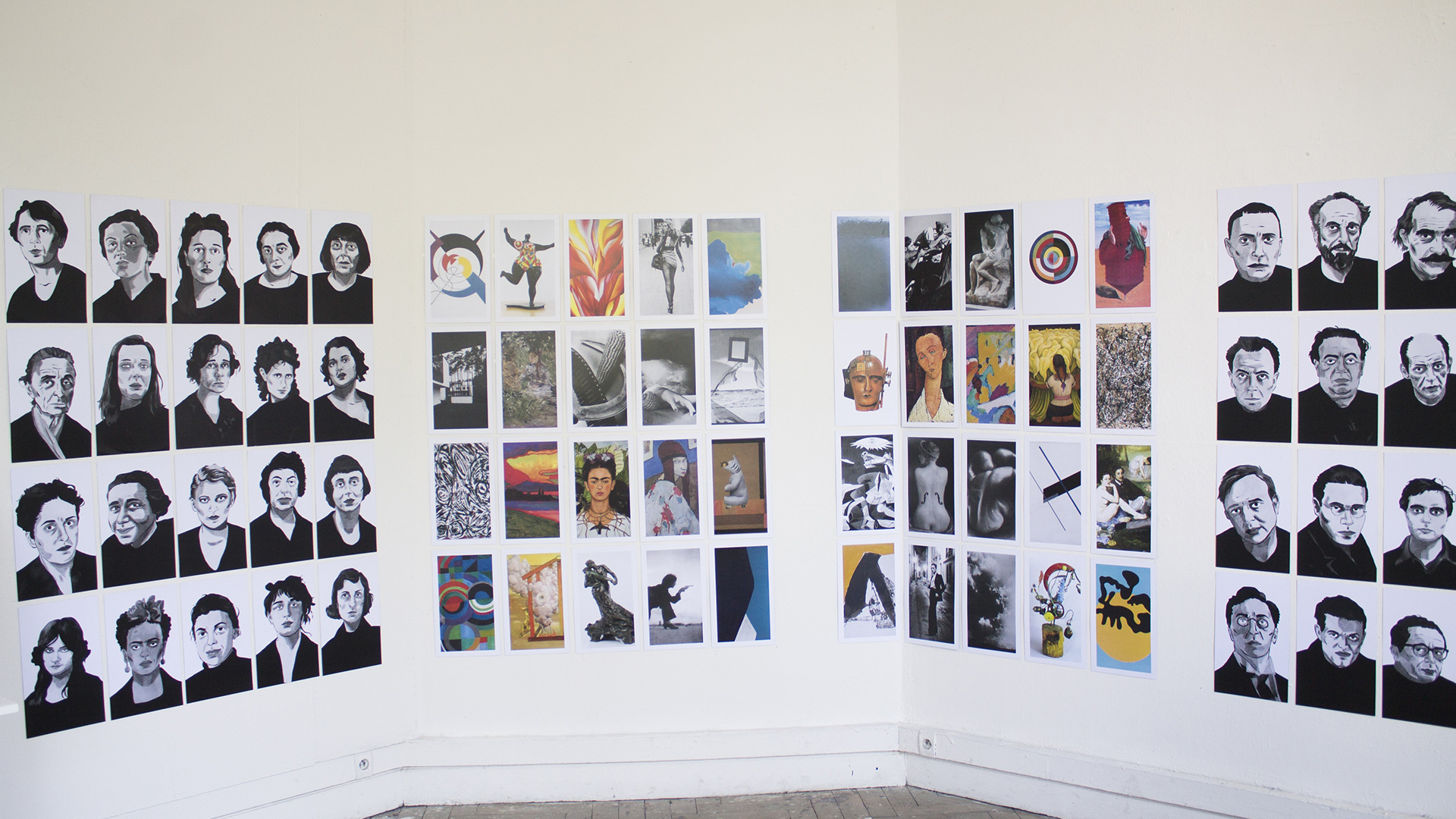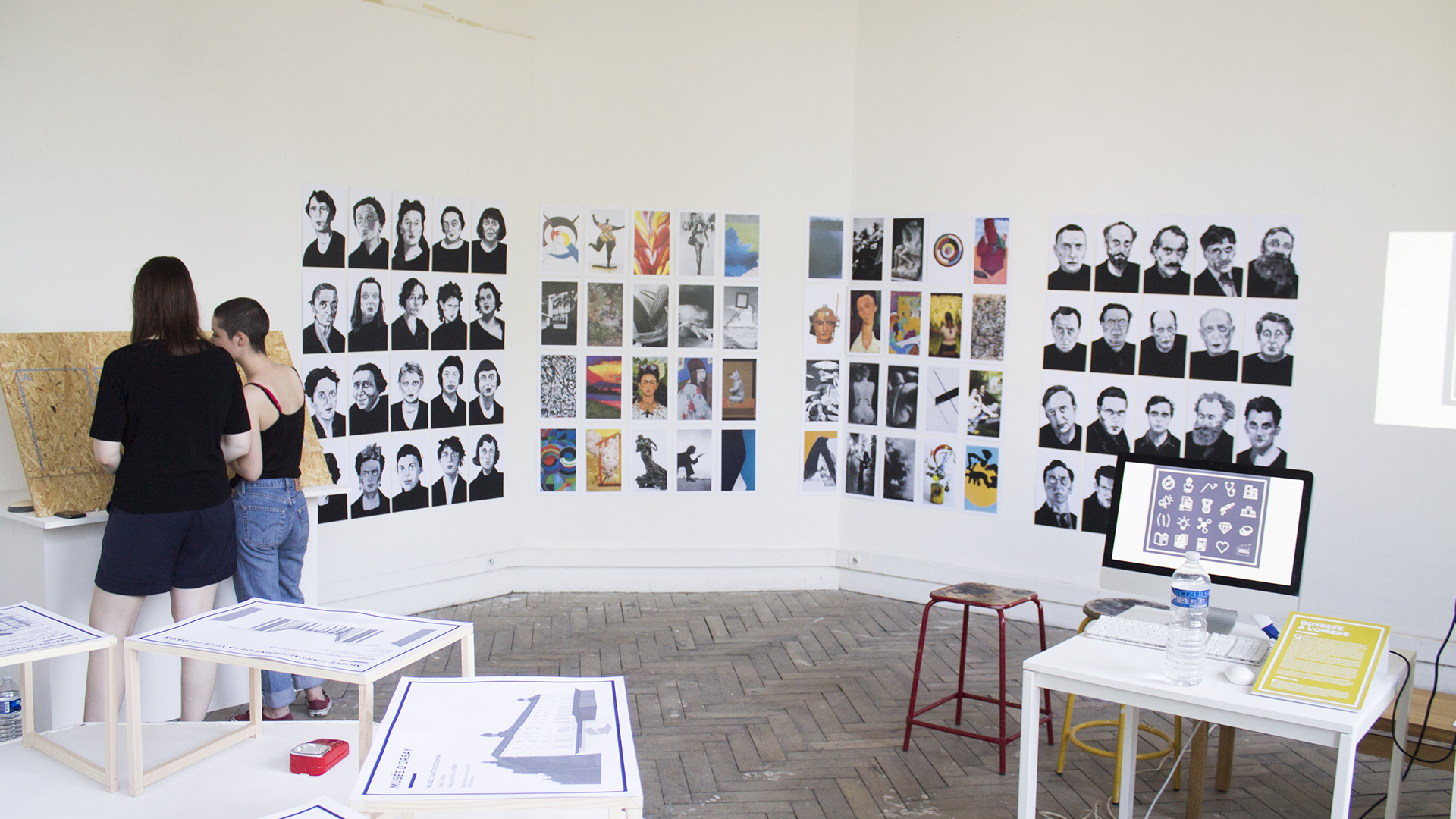 I
ndeed, that they are seen as muses or collaborators of the shadow, the status of women in art has often been limited by the « creature » position. Moreover, on many occasions in history, the « attributes of feminity » have been used to preserve action and autonomous creation as a male privileges. However, many were the creators of talent, redoubling effort and courage to livre their passion and their art. At every epoch and discipline, they were present, creating with determination, and even more so when this right was refused.. It is necessary tu unveil and valorize women artists who are hidden in the shadow of men to pay homage to them and popularize the fact that the two halves of humanity exist and create since the dawn of time. It is essential to make visible the creators of the past, the present and those wh fiercely defended culture and the arts to form past, present and future generations to other social roles.
Creation for my DNSEP (master's degree) of an interactive and participative exhibition on the theme of women artists in 6 tangible or digital devices.